Peach Chawan - Matcha Bowl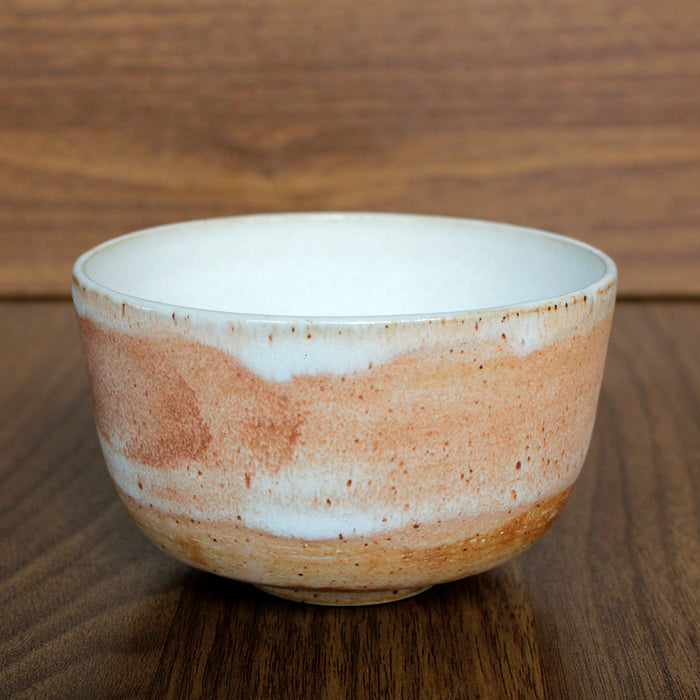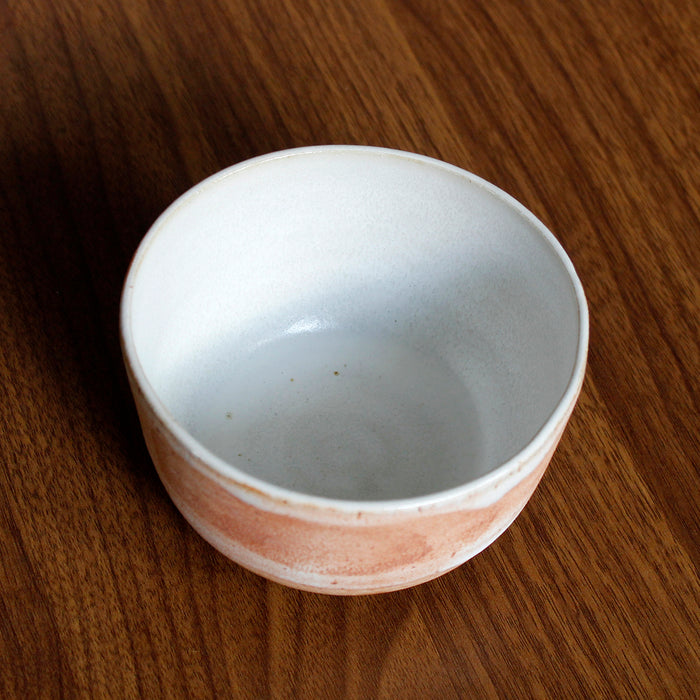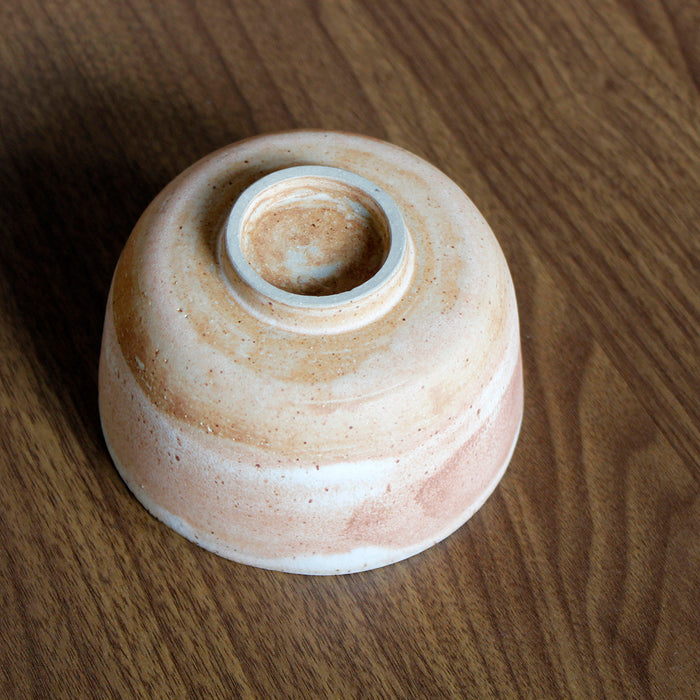 Matcha bowls, or chawan, are practical works of art, used and collected by tea aficionados around the world. Designed for whisking matcha in the traditional style of Japanese tea preparation or for everyday consumption, the wide shape enables proper foaming—desirable in some types of service.
This limited edition chawan, hand-crafted in Connecticut, has a smooth, matte glaze, with striped peachy tones ranging from apricot to pale ivory. The soft feel in the hand makes it hard to put down. Note, as these are these one-of-a-kind items, the pattern may differ slightly from the pictured bowl. Try with our Wako or Unkaku Matcha.
Measures approximately 3" H x 4.5" W