Bamboo Tea Tray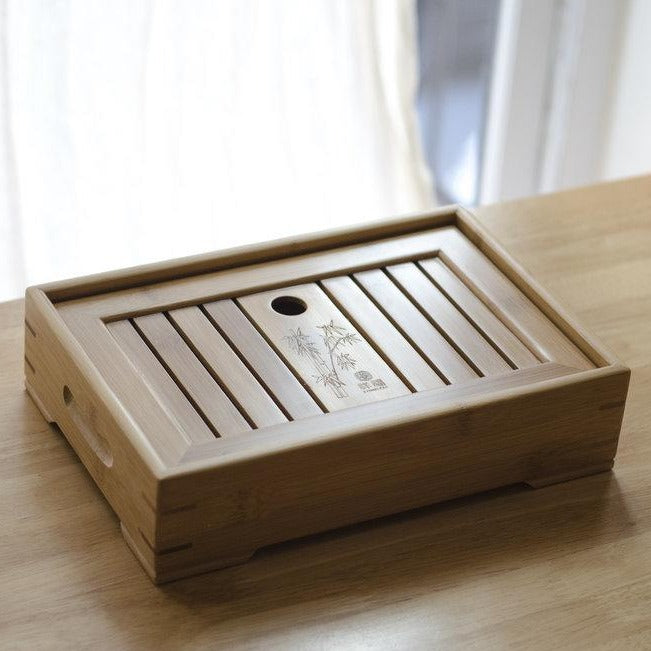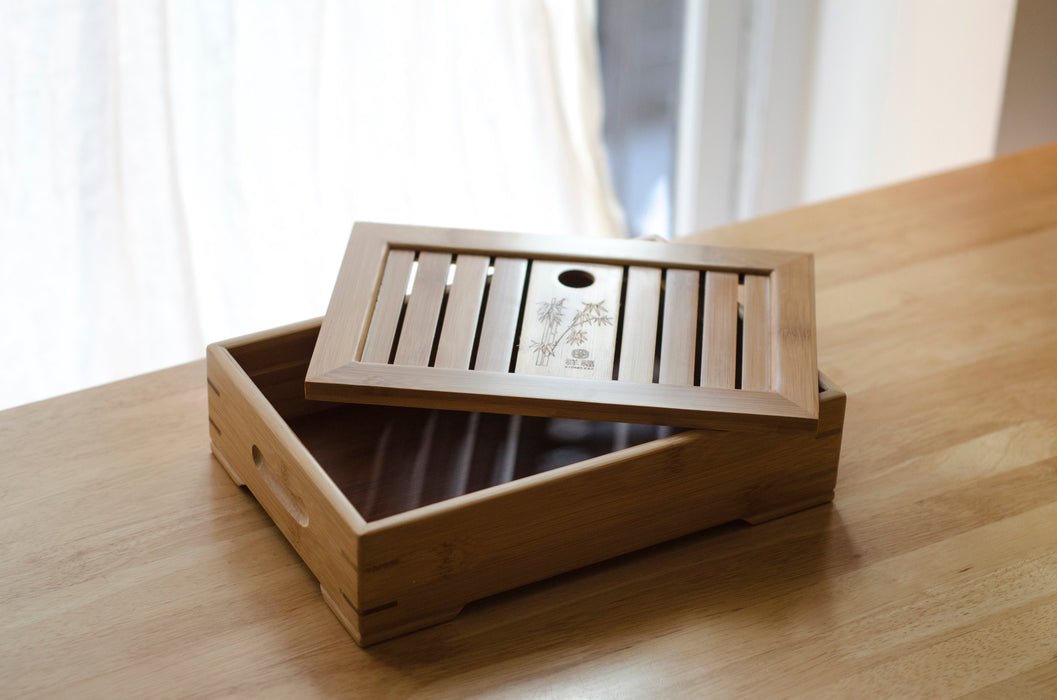 This bamboo tea tray is an elegant and useful addition to tea preparation, whether gongfu cha or Western-style service. The slotted tray—which is removable—features an embossed bamboo leaf design, and enables discarded water to drain and collect below, allowing for ease in heating a gaiwan, tasting pitcher and cups. The entire piece is small enough to be easily portable, wherever you wish to make tea.
Learn more about traditional teaware with our handy guide.

Measures 11" x 7.5" x 2.5"