Jindamo Golden Dharma Bingcha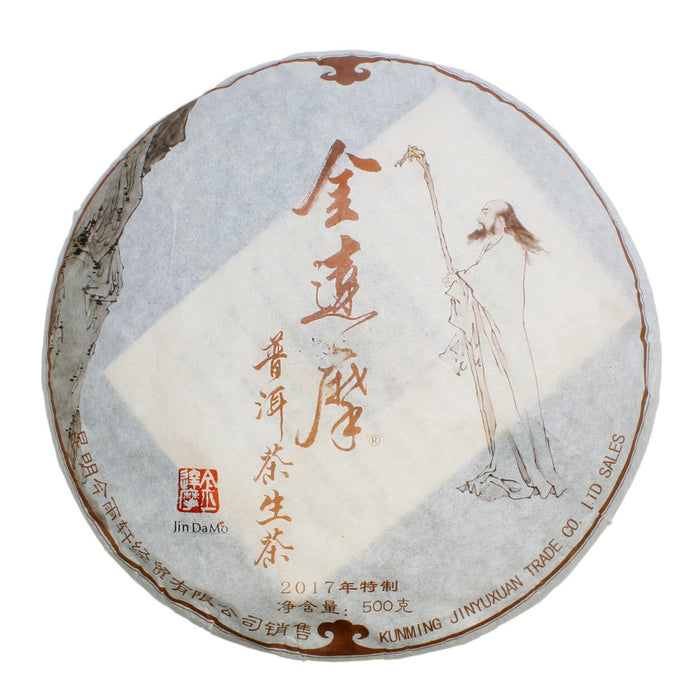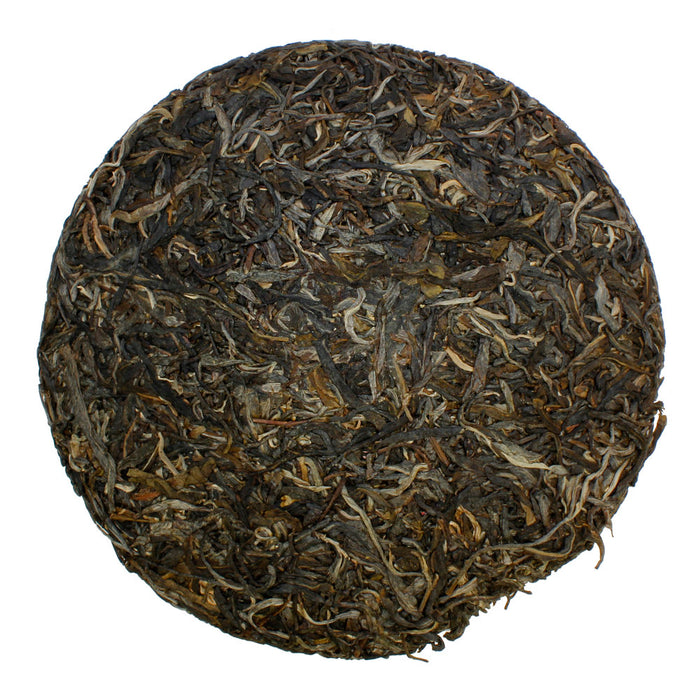 This sheng or green pu-erh cake was produced in 2017 with a blend of leaves from Jingmai, Monsong, Bulong, Banjian and Bingdao—five historic production areas in Yunnan.
A strong, fruity aroma blossoms after an initial rinse of the leaves; a crisp, clear flavor with a pleasant bitterness, reminiscent of artichoke and dandelion, follows. Note the heavy and sweet mouth-coating effect throughout several infusions, along with the complex, thick aroma of musk in the empty cup.
Slightly larger than a traditional bingcha, this tea can be enjoyed now or set aside to age and develop further; try brewing with water just off a boil.
Country: China
Region: Yunnan
Tasting Notes: crisp, dandelion, artichoke
Year of Production: Spring 2017
500 g
--
 195-200
º F
 3-5 grams, 2-3 minute steep
⅓
 full, 10-20 second steep