Wine-Dark Red Glazed Gaiwan (4 oz)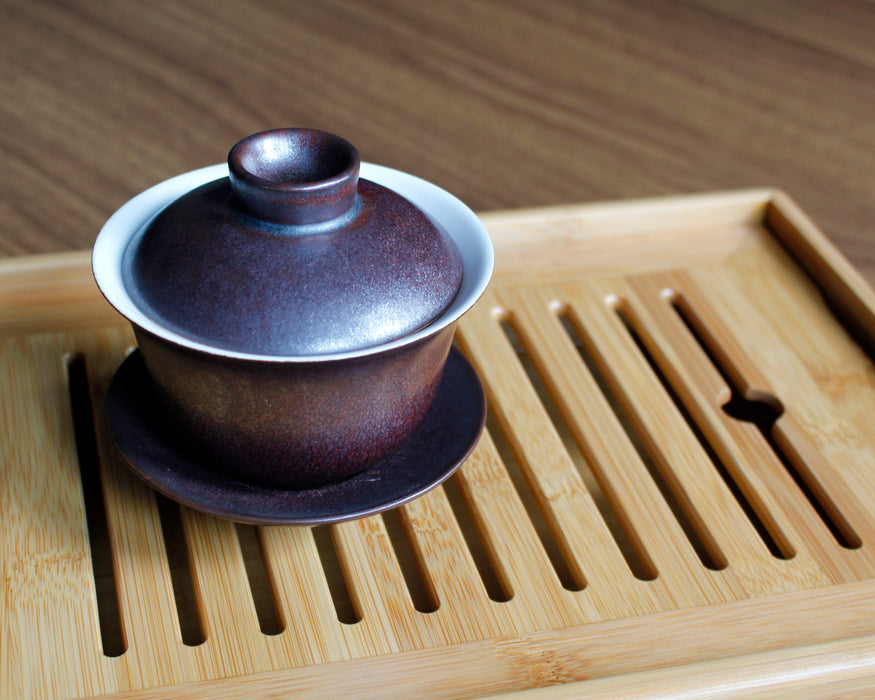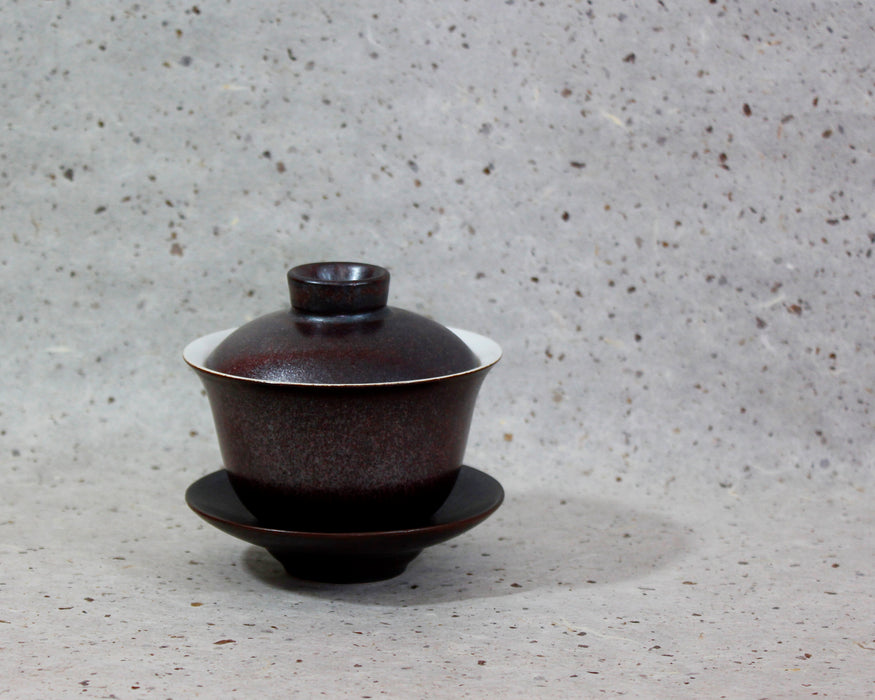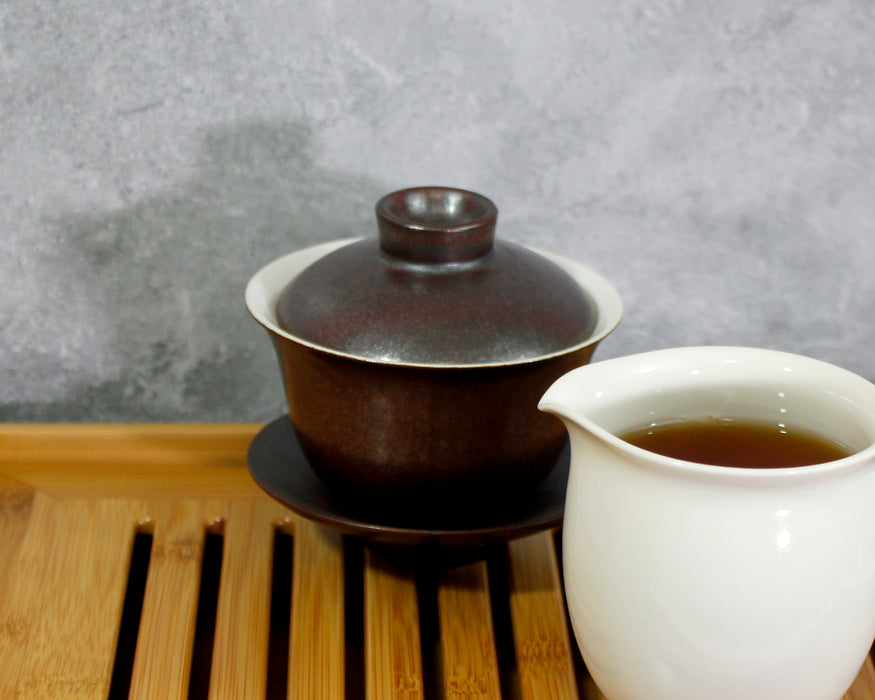 Gray-eyed Athena sent them a favorable breeze, a fresh west wind, singing over the wine-dark sea.
-Homer
The island nation of Taiwan is well known for its exceptional teaware like the gaiwan. The gaiwan's body, or wan, evolved from the simple bowl originally used to brew and consume tea. The wide shape allows the leaves to expand and release their full potential of fragrance and flavor while the fluted edge stays cool, enabling one to grasp and pour. The lid, or gai ("to cover"), is essential as a strainer; tilted slightly open, it allows the liquid infusion to be decanted while holding back the tea leaves.
The shining, deep red-purple hue of this gaiwan is produced by an ash and iron red glaze (tie hong you), a technique that originated 2,000 years ago during the Han Dynasty. Combined with the superior heat-retention properties of clay, this vessel can be used for everyday drinking, or for more formal gongfu cha service.

Gaiwans come in many sizes and materials; try incorporating one into your brewing practice to experiment with multiple infusions, and savor how the tea leaves' appearance and taste evolves through each.

Measures 3.5" H, 3.75" W
Please note, due to the handcrafted nature of this piece, glaze color may vary between deep red to purple.