March 27, 2020
What is Oriental Beauty Oolong?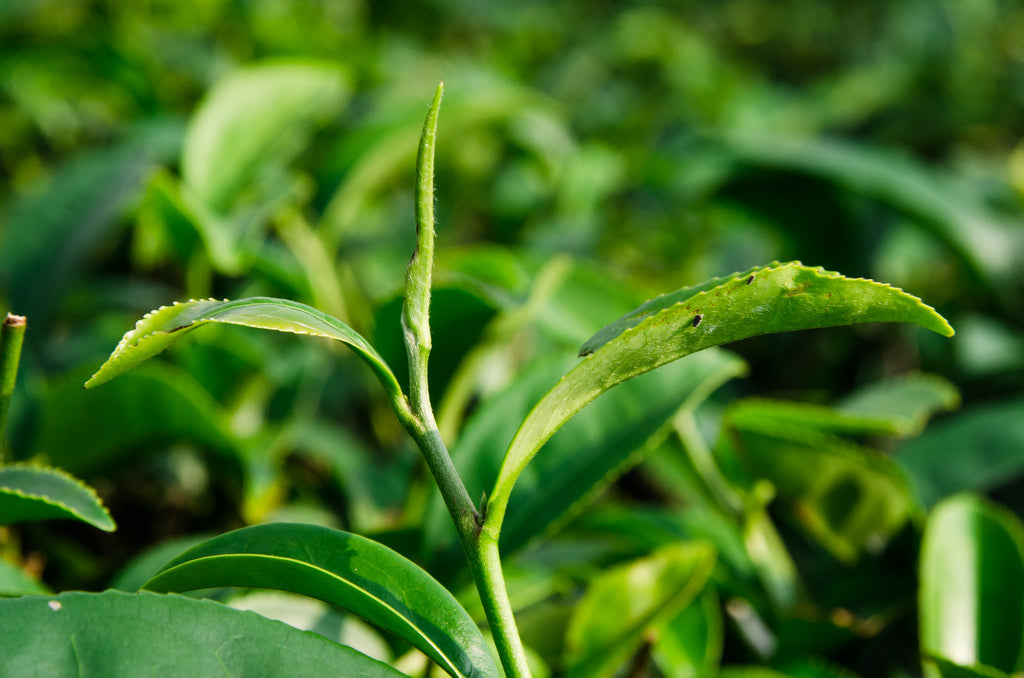 Meet Ms. Lin
Ms. Lin is the talented maker of our Oriental Beauty, a fragrant, voluptuous oolong style from Taiwan. Also called bai hao, or white tip—for the silvery tinge of the buds—Oriental Beauty is a heavily oxidized, unroasted tea that in many ways resembles a Darjeeling 2nd Flush with a honey aroma and dark, fruity flavor. Unlike most Taiwanese oolongs, Oriental Beauty leaves aren't rolled into tight balls and do not feature stems. Their plucking standard is two leaves and a bud, also reminiscent of orthodox-style black teas grown in India.
We first met Ms. Lin in 2008 while exploring the region, and were struck by the depth and complexity of the teas she makes. At her beautiful farm in sunny Hsinchu County, she specializes in tiny lots of high-quality teas that showcase experience and intuition. Her teas regularly win awards at local competitions, and she can brew oolong for a dozen people simultaneously without spilling a drop. In short, we're happy to call her a friend, and she is one of the reasons we love working in the tea business.
In the fiercely competitive Taiwanese tea scene, many producers process their leaves to highlight striking aromas, often at the expense of flavor and depth. From a commercial standpoint, this makes sense: besides the leaf's appearance, aroma is the first sensory experience of a tea, and for many drinkers, an enticing aroma is enough to secure a sale. But one lesson we've learned from Ms. Lin, throughout our visits, is that making tea involves give and take. You can manipulate tea leaves to produce strong fragrance, but it could be at the cost of richer body or nuanced flavor. A skilled tea maker can balance all these attributes, but it's difficult, costly work, resulting in higher prices for a tea that reveal its full character over time. This is what we love about Ms. Lin's tea: it's dense and long-lasting, with a rich body and aromatic flavors of passion fruit, rose, and raspberry that linger after several infusions.
All Oriental Beauty owes its unique honey aroma in part to Jacobiasca formosana, a tiny insect that feeds on tea leaves during the summer months. When the leafhopper bug bites into the tea leaf, it triggers an immune response within the plant. The chemicals produced through this reaction happen to yield sweet, fruity flavors, reminiscent of Darjeeling 2nd Flush. Once picked, the leaves are withered and oxidized almost to the point of a black tea; Ms. Lin oversees the multi-day process herself, with a final baking at precise temperatures to preserve the tropical character.
Because of these leafhoppers, Oriental Beauty can only be made from leaves not sprayed with pesticides, and in a narrow band of elevation with ample sunlight and humidity. These factors, plus the skill required to process the leaf, add to the cost of this precious oolong.
We think the price is well worth it, but it's also important to source teas for a range of budgets. So this year, in addition to Ms. Lin's lovely Oriental Beauty, we've released another Oriental Beauty that's also exquisite, and at a gentler price point. Like Ms. Lin's version, this tea stands up well to repeated infusions and boasts aromas of violet, orange blossom, and cherry wood. It has remarkable depth and body, especially in a price category that usually favors high-fragrance but flat-flavored oolongs.
Each one is well worth drinking on its own, but together they offer an opportunity to taste two similar teas from the same region, growing season, cultivar, and plucking standard, expressed in different ways. We think you'll love them both, and hope they help you find the beauty in a well-made cup.