The History of Tea Towel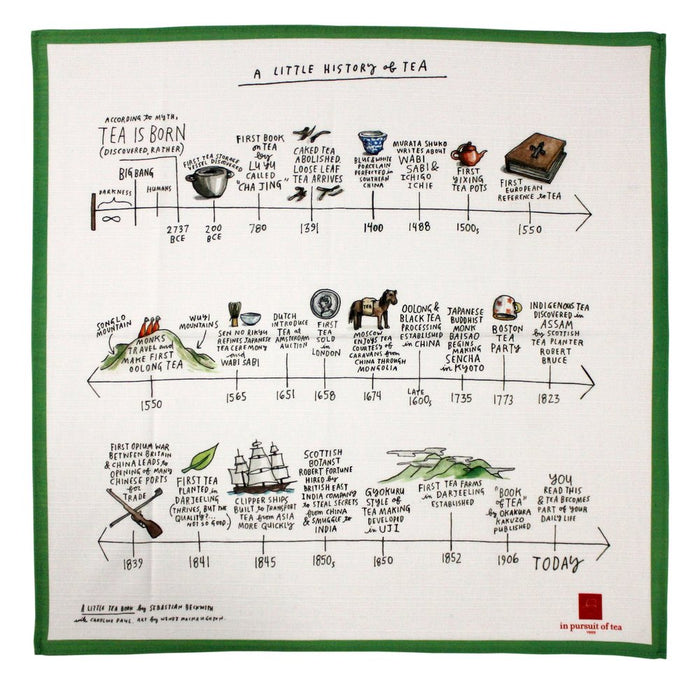 Enjoy the history of your favorite beverage across the ages! This beautiful and functional tea towel is handmade in Japan on 100% cotton cloth in the traditional square furoshiki shape, which can also be used to wrap and transport items. Illustrated by Wendy MacNaughton for Sebastian Beckwith's A Little Tea Book, it's a wonderful addition to any tea-making setup.
To clean, hand- or machine-wash cold; air dry.
Measures 20" x 20"