Matcha Gift Set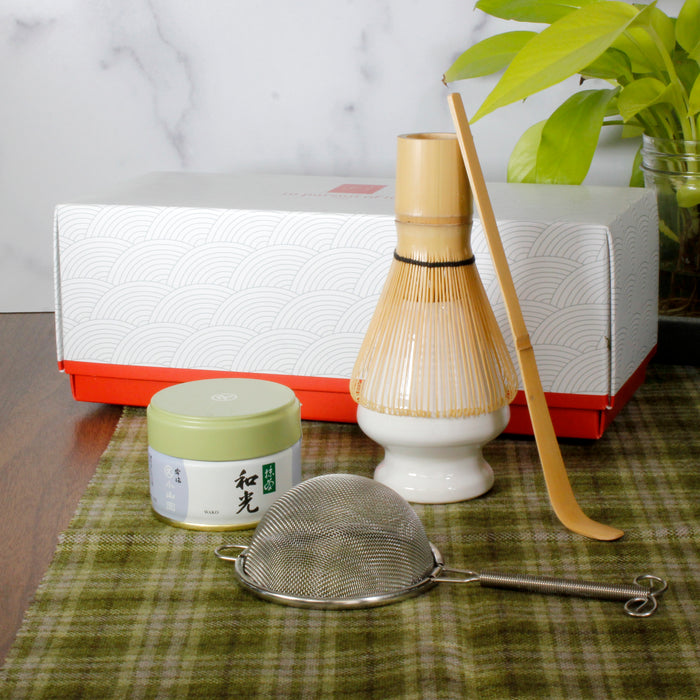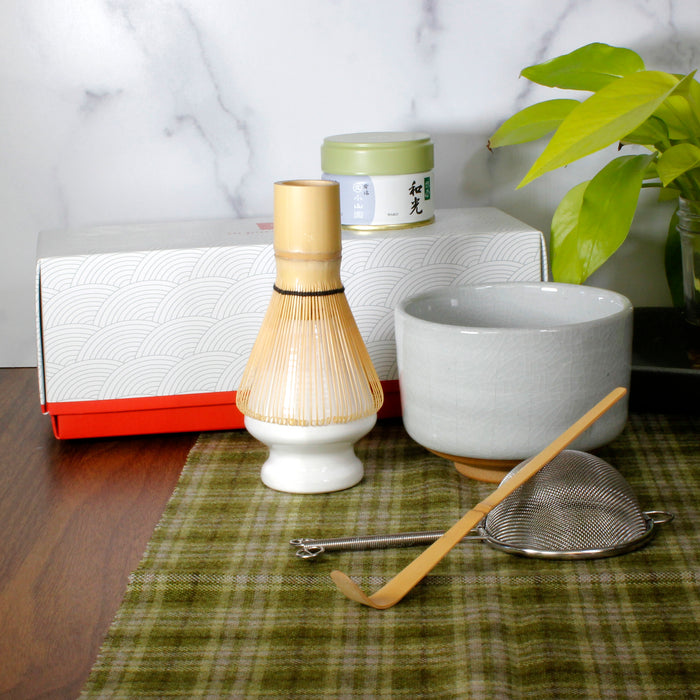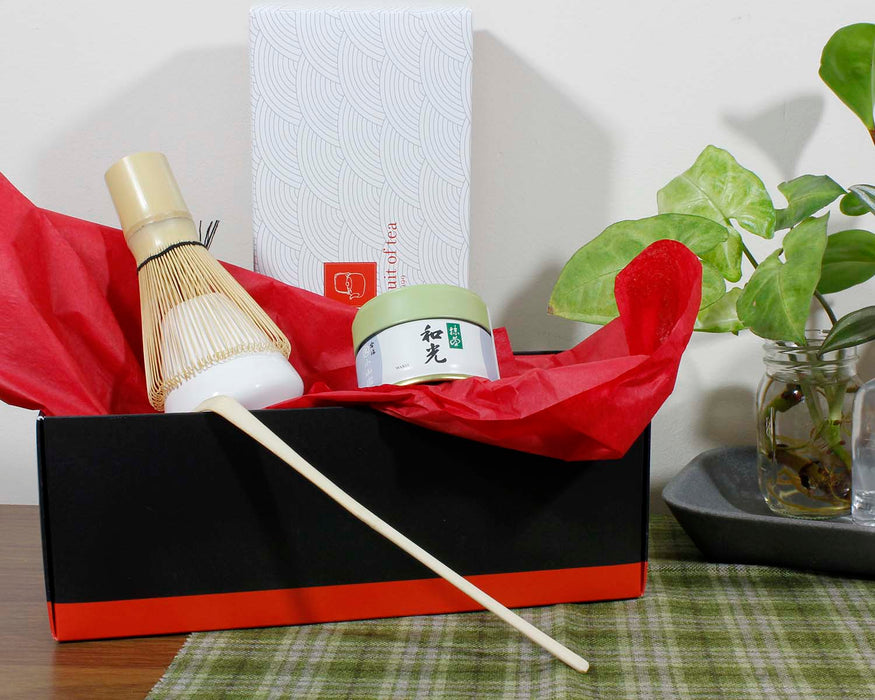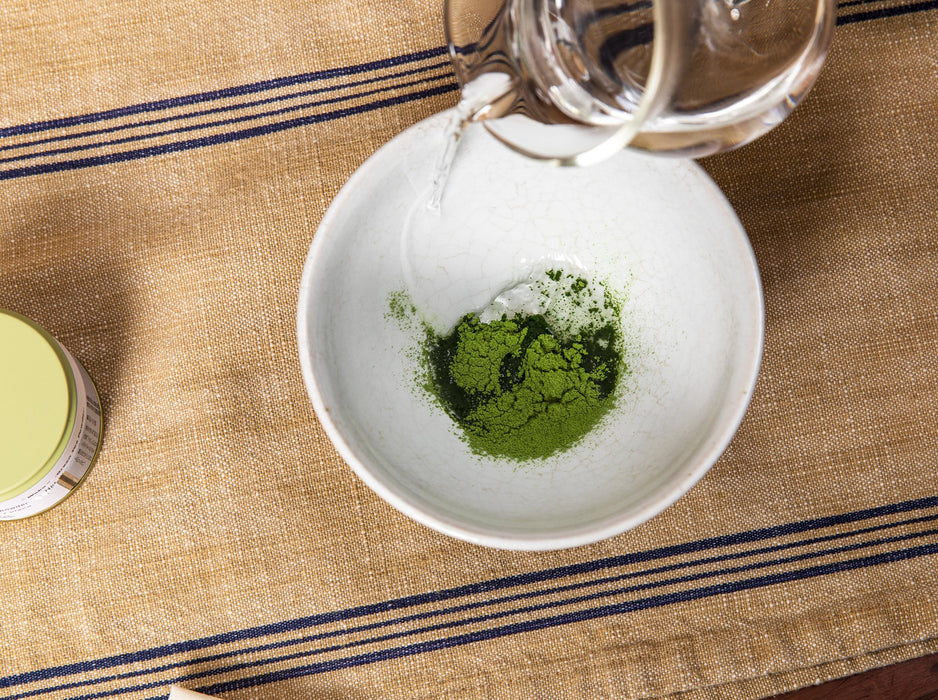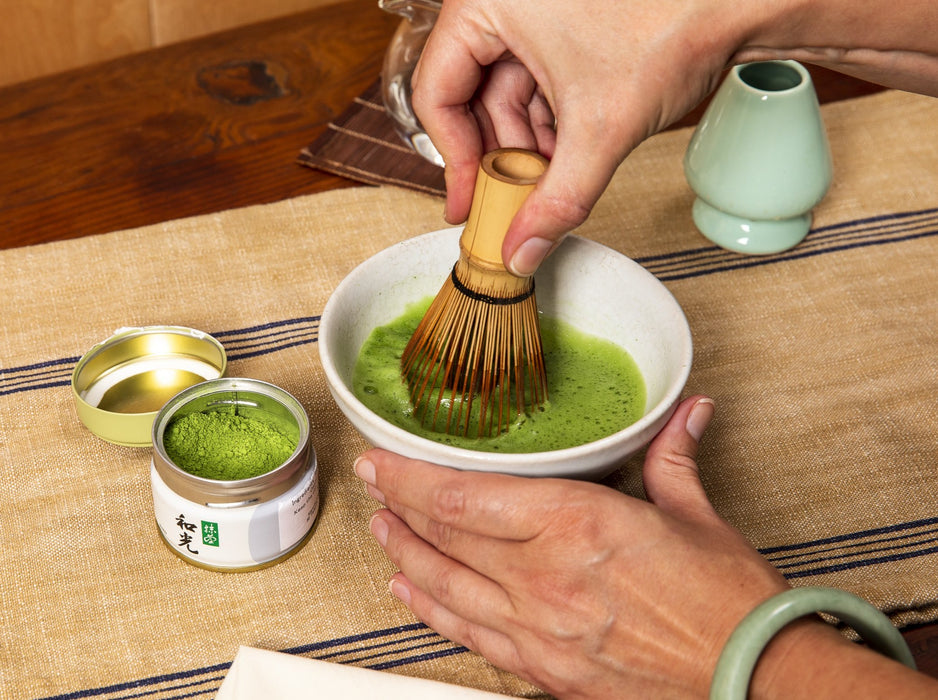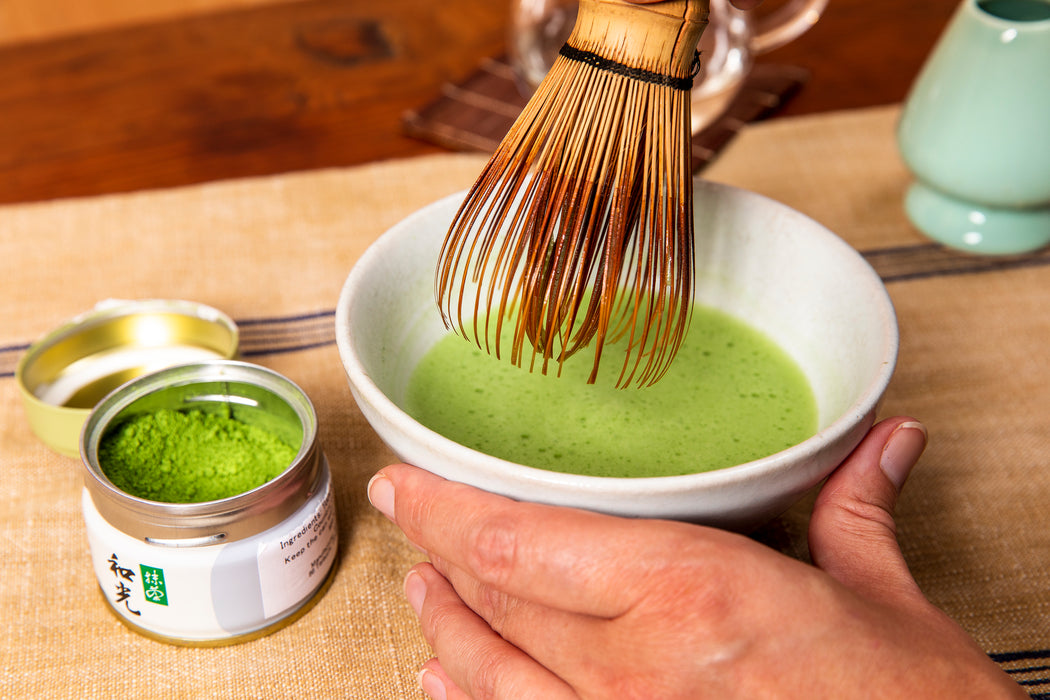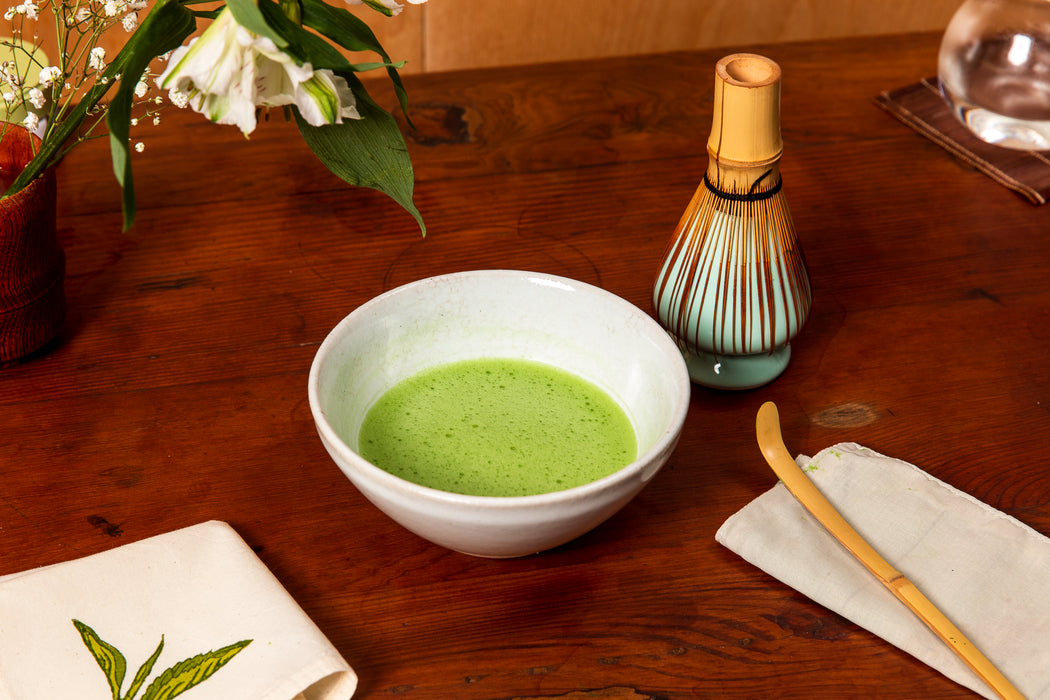 Ready to bring matcha into your own home? Our Matcha Gift Set has everything you need to prepare and enjoy this traditional Japanese powdered tea: a 20g tin of Wako Matcha, a metal matcha sifter, chasen (bamboo whisk), a white chasen stand, a chashaku (bamboo scoop). Add a beautiful pale gray ceramic chawan (matcha bowl, as shown in the first photo) for just $30.
Matcha is a special type of tea: a precious, vibrant-green powder made from hand-picked, high-grade Japanese tea. Enjoyed by Buddhist monks for centuries, it is the basis of the classic Japanese tea ceremony and is whisked with hot water in a bowl to make a creamy, healthful beverage.
To prepare matcha: Pour hot water into the chawan; discard and wipe the bowl dry. Sift 2 scoops (~2 grams) matcha into the chawan, then pour in 3 oz (⅓ cup) hot (190° F) water. Whisk vigorously with the chasen until foamy bubbles appear on top. Drink immediately.
Country: Japan
Region: Uji
Tasting Notes: toasty, grassy, comforting
Harvest Season: Spring 2023
Includes one 20g tin of Wako Matcha, one chasen, one white chasen stand, one chashaku, and one matcha sifter, with an option to include one gray ceramic chawan (as shown in first photo).