Teaware Cleaner (125 g)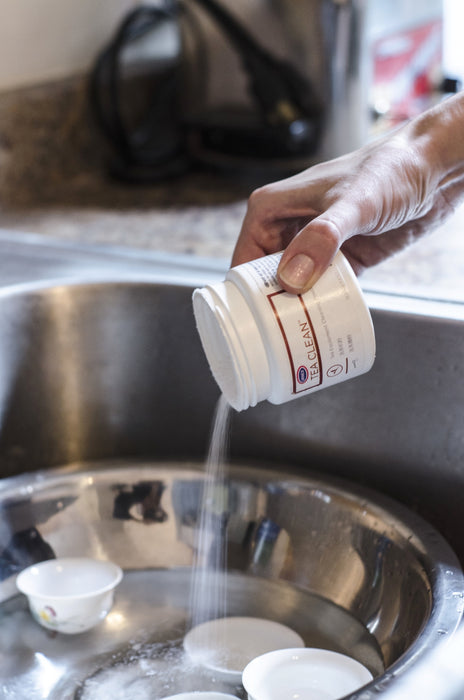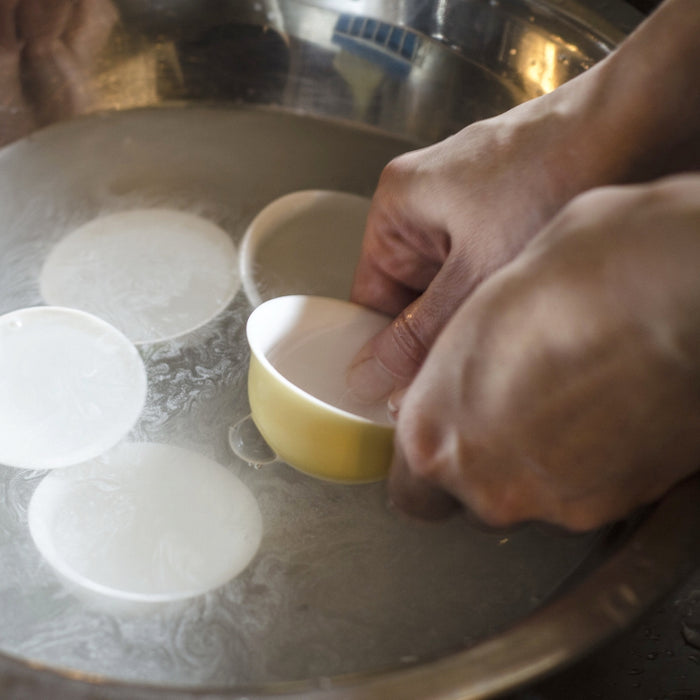 This nontoxic cleansing powder is ideal for removing stubborn tea stains from teapots, cups, and other vessels. Whether porcelain or stainless steel, the item only needs to be soaked for about 10 minutes in a diluted solution; no need to scrub. Rinse the teaware with fresh water, and it will look like new!

The powder is made from alkaline salts, and works equally well in cold or hot water. To use, dissolve about 2 tablespoons powder in 1 gallon of water.

Keep out of reach of children. Do not ingest.