Houhin - Japanese Teapot (4.5 oz)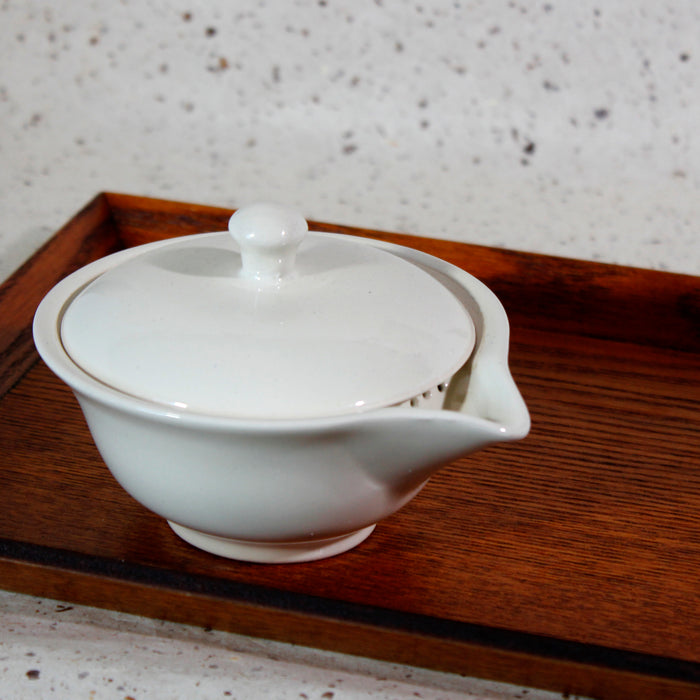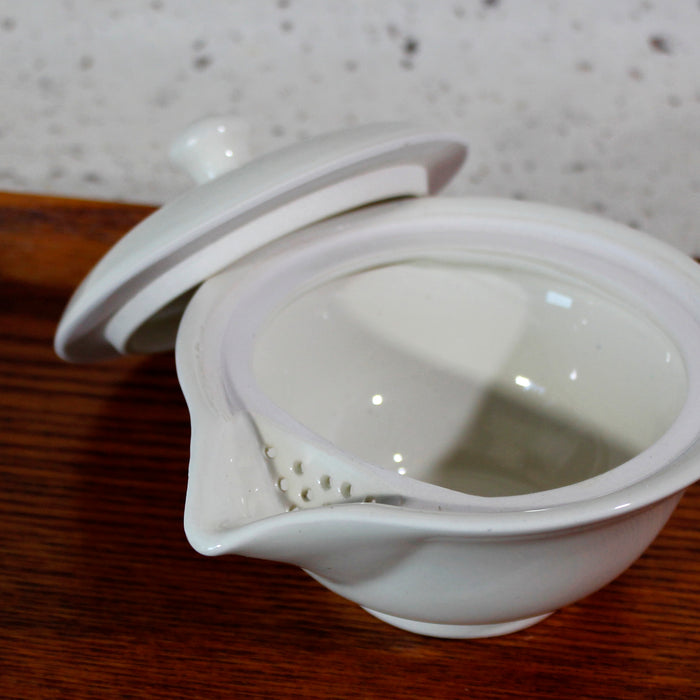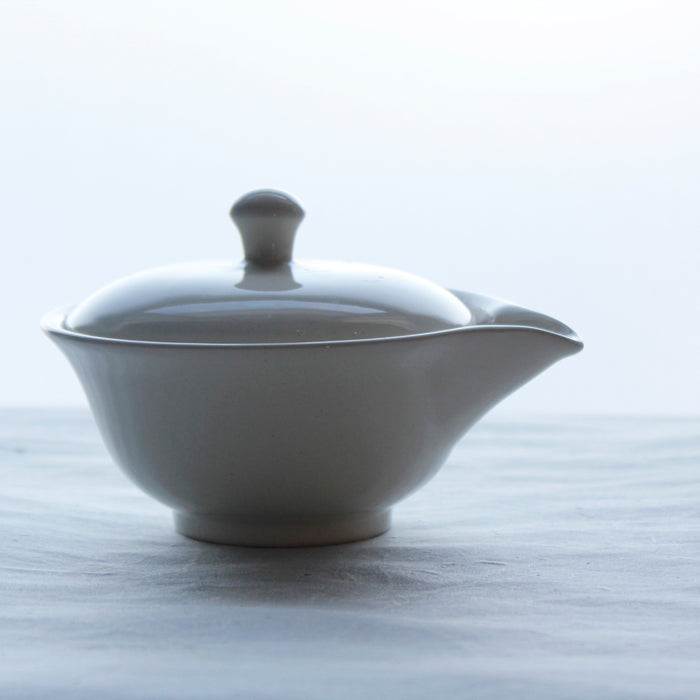 This traditional Japanese handleless teapot is crafted from white ceramic, providing a sleek and elegant way to steep your favorite green teas. The wide body allows hot water to cool slightly—ideal for brewing these more delicate types of tea—before the leaf is added, and it can be lightly gripped at the sides to pour. The inlaid strainer is designed to hold back even the small particles of teas like Gyokuro or Sencha Yabukita.
Excellent for use with a single medium-sized cup, or for several small servings.
Measures 3" H x 4.5" W