Black Hare's Fur Teacups, Set of Two (4.5 oz)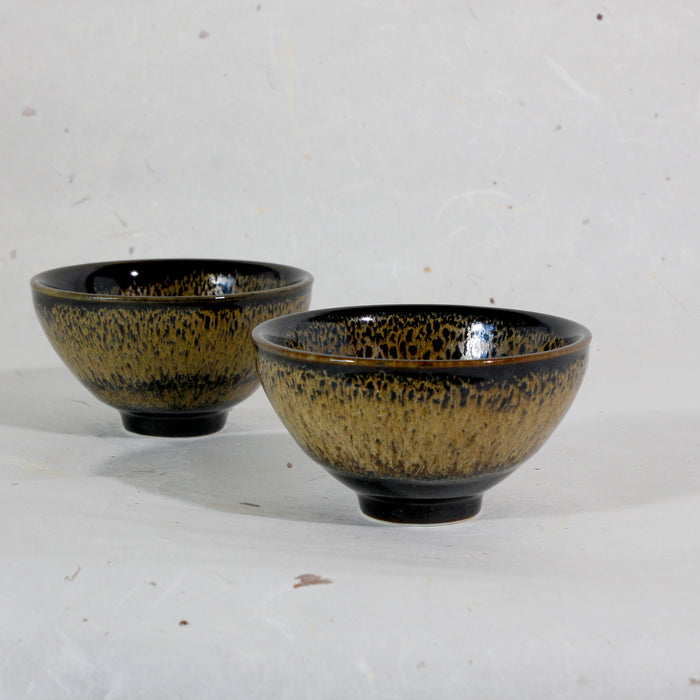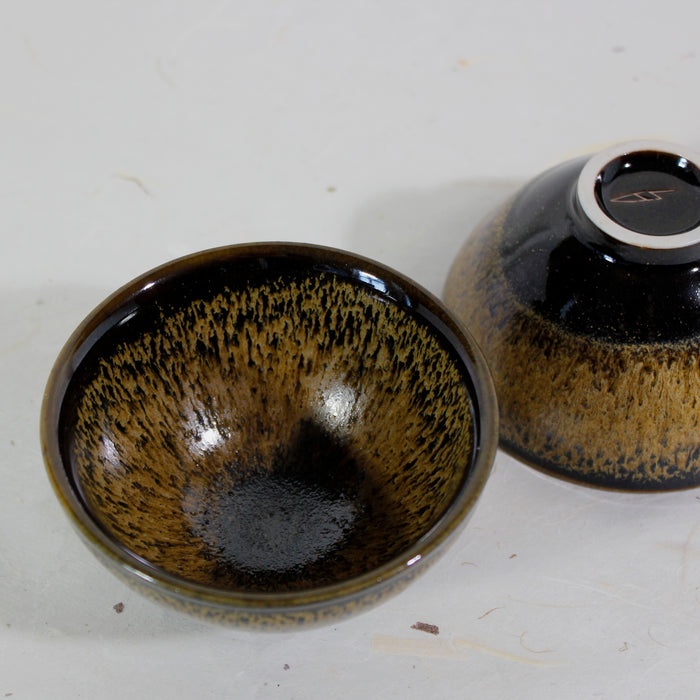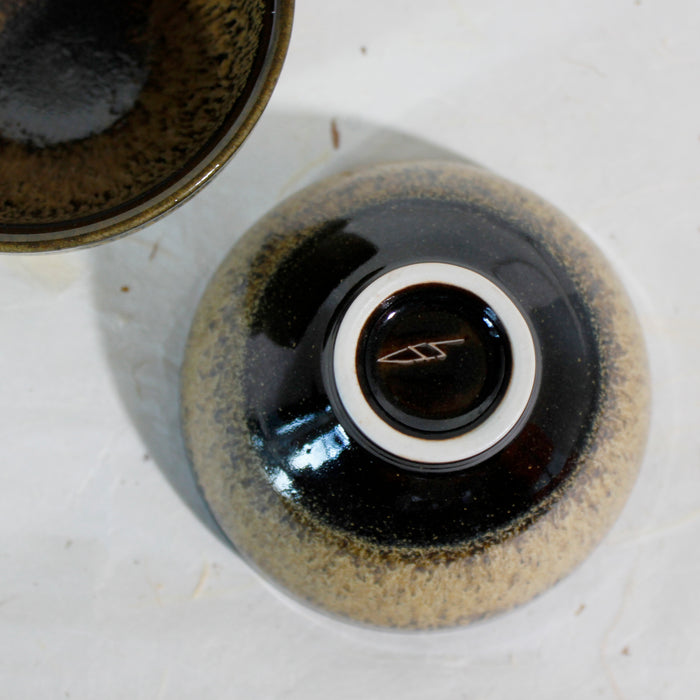 With a masterfully applied black and yellow-green glaze in the traditional Chinese hare's fur pattern, this medium-sized footed cup is both beautiful to look at and to hold. The style of delicately streaked glazing over stoneware—or Jian ware—was created in Fujian during the Song Dynasty; the half-moon shape fits satisfyingly in the palm.
Prized for its deep, vibrant colors and heat-retention properties, this simple set of cups is ideal for elevating everyday tea drinking, or to savor on more formal occasions. Handwashing recommended.
Handmade in Taiwan; each cup measures 2" T x 3.75" W