Blessed Forever Daxue Bingcha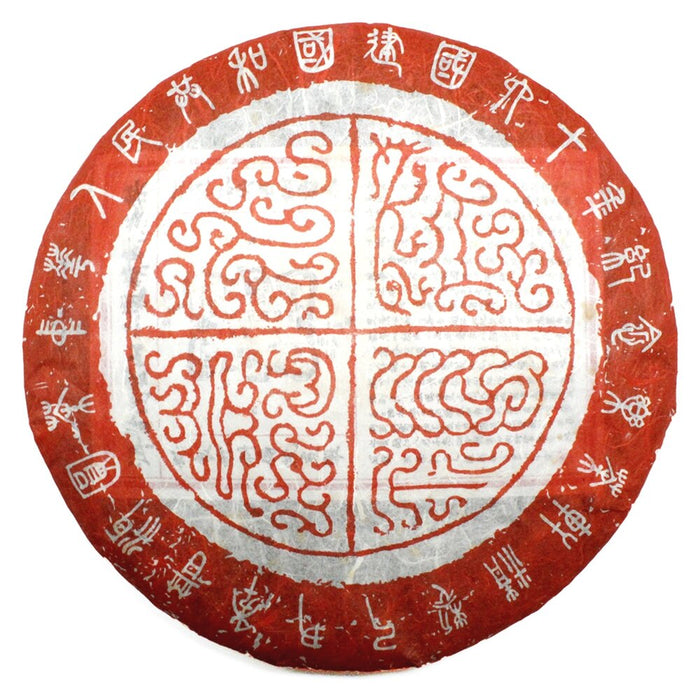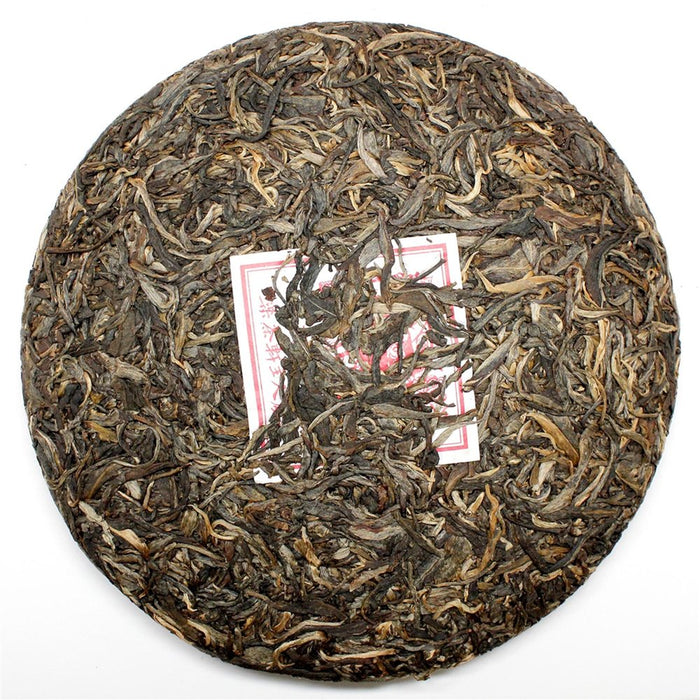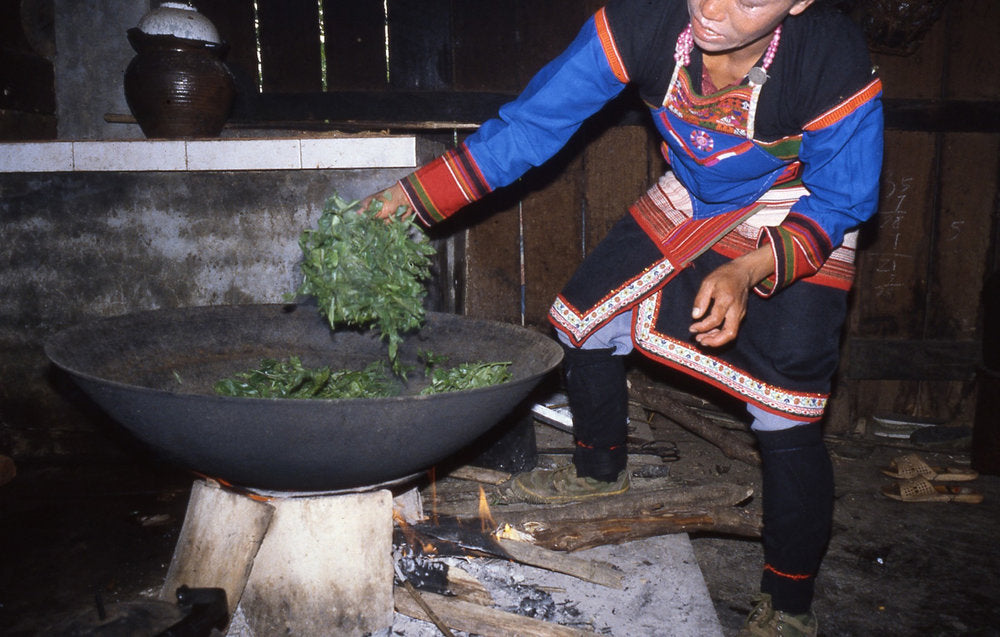 This green (sheng) pu-erh comes from Daxue, or Snow Mountain, in the Lincang region of Yunnan. The leaf is from large, old trees grown at a high altitude, and they were compressed into this traditional bingcha shape in 2009. Commemorating the 60th anniversary of the PRC, the design on the wrapping paper hails from a Han dynasty roof tile.

The pleasantly vegetal flavor, with notes of sweet hay and sour plum, will gain complexity over time. Steep with water just under boiling (195–200° F); rinse leaves quickly before the first infusion, and enjoy multiple cups from the same leaves. 

Note: total weights of compressed pu-erhs can vary slightly over time, due to shifts in climate/storage.
Country: China
Region: Yunnan
Tasting Notes: balanced, sweet hay, sour plum
Year of Production: 2009
380 g
--
 195-
200
º F

3-5 grams, 3 minute steep
 ⅓ 
full, 10-30 second steep