Darjeeling 2nd Flush Teabags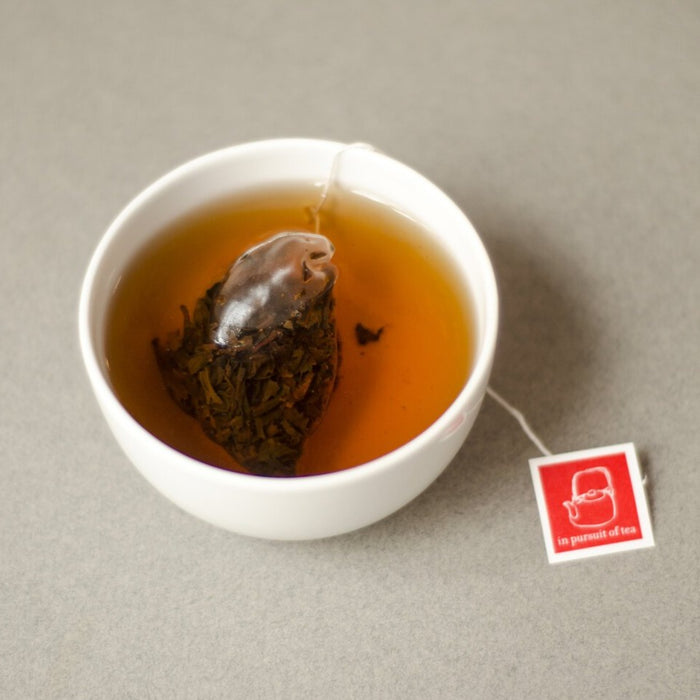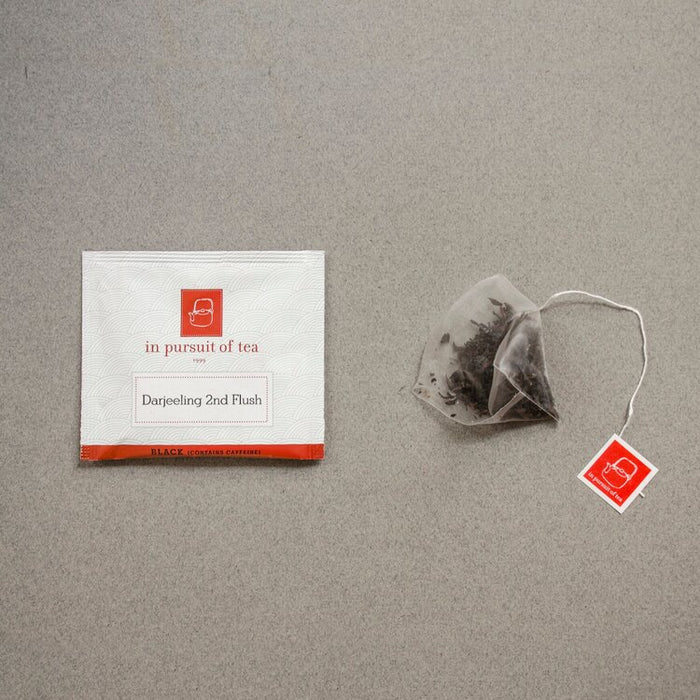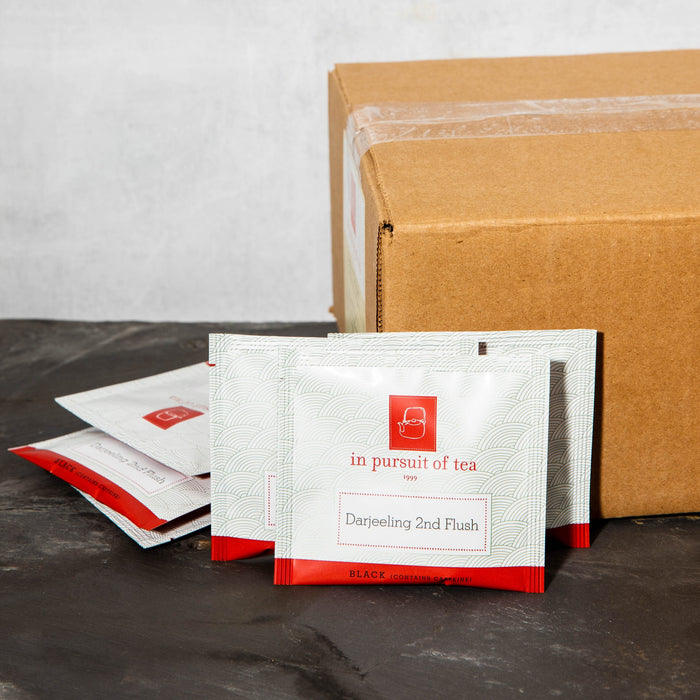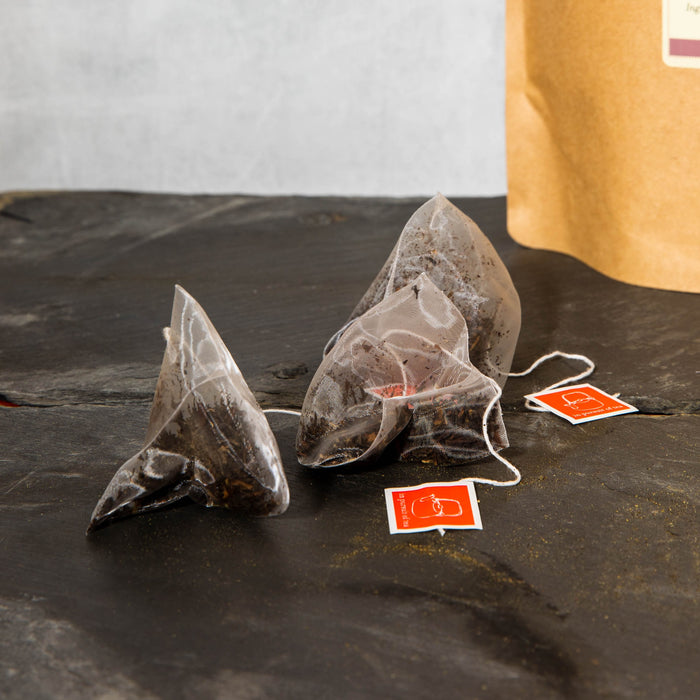 Sip away our Darjeeling 2nd Flush, conveniently packaged in a teabag. This black tea is produced in northern India, from the second growth of tea plants in the late spring. Fuller bodied than their 1st Flush counterparts, these teas are celebrated for their rich fragrance, balanced taste, and beautiful copper-colored liquor.

This version hails from the Namring Upper Estate, which was founded in 1855 and is one of the region's oldest. The consistent-sized leaves are dark brown-black with tippy highlights; a subtle cocoa note is released as soon as they are hydrated. The resulting sweet, spicy infusion has aromatic notes of squash blossom and wood.
The material for our teabags is completely plant-derived, and they are electrostatically sealed—without glue or staples—so the pure flavor and aroma of the tea can shine through.
Country: India
Region: West Bengal
Tasting Notes: spicy-sweet, balanced
Year of Production: Spring 2021
12 or 100 individually wrapped teabags; or 100 bulk (unenveloped) teabags
--
210
º F
 2-
3 minute steep
Delicious!
Beautiful flavor! My weekend morning treat!
The definition of elegant afternoon tea bag
I've gone on about teabags too much already… They have their place and this is a princely version... big bags, not made of nylon which I love... I find the choice of this second flush Darjeeling absolutely perfect for the teabag scenario… Being English I might have one of these at teatime (4 o'clock if you please) with a dash of milk and love that particular Muscat thirst quenching deliciousness that the Darjeeling provides and the tiny bit of milk provides a vehicle for it... wonderful
Delicious!
Beautiful flavor! My weekend morning treat!
The definition of elegant afternoon tea bag
I've gone on about teabags too much already… They have their place and this is a princely version... big bags, not made of nylon which I love... I find the choice of this second flush Darjeeling absolutely perfect for the teabag scenario… Being English I might have one of these at teatime (4 o'clock if you please) with a dash of milk and love that particular Muscat thirst quenching deliciousness that the Darjeeling provides and the tiny bit of milk provides a vehicle for it... wonderful