Lichen Teapot (8 oz)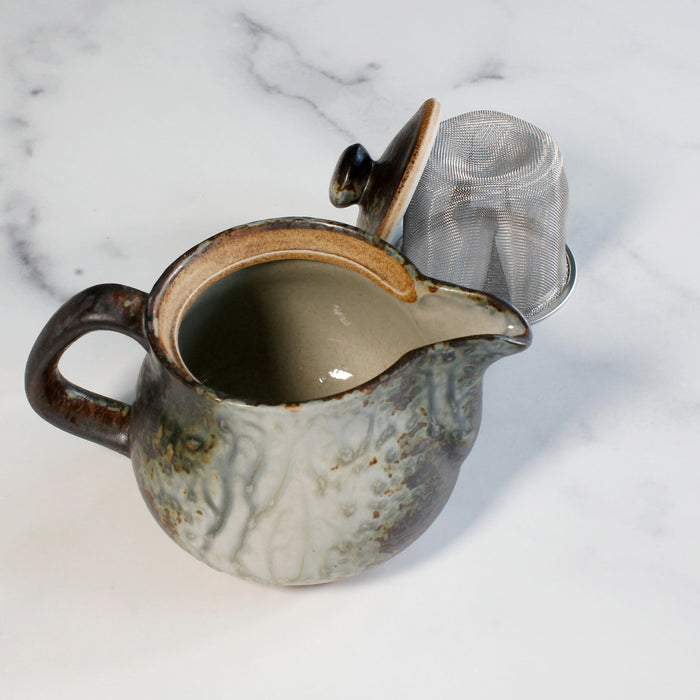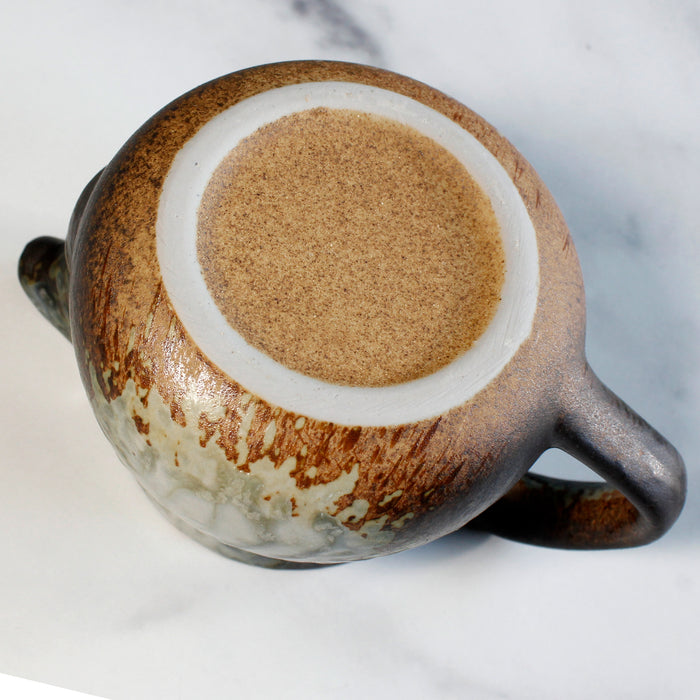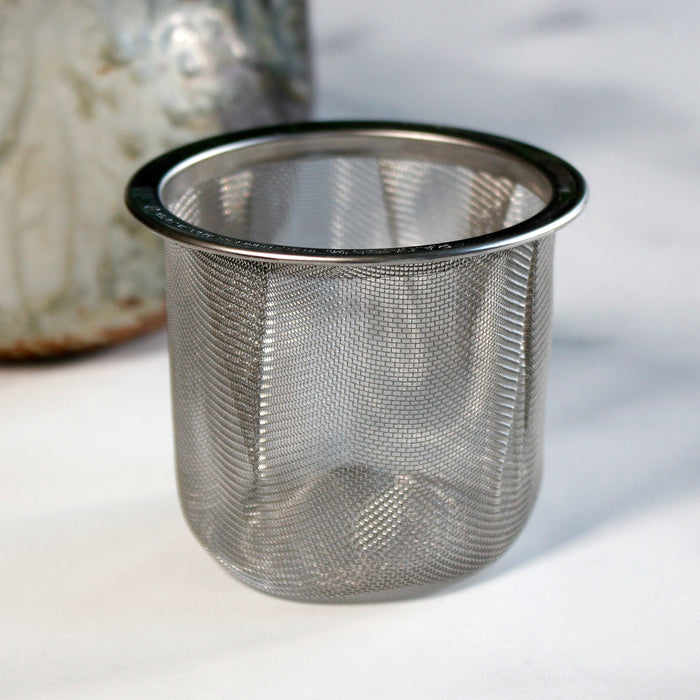 A charming addition to your tea table, this textured earthenware teapot is both pleasing to use and to admire. Its small size and removable strainer basket ensures a clear brew—perfect for two small cups or one large mug—and permits flexibility in steeping methods. Crafted in Japan in the rustic wood-fired Bizen style, it has excellent heat-retention properties and is equally at home for indoor or outdoor looseleaf tea sessions. Try it with your favorite Japanese tea, or a black tea like Darjeeling.
To clean, simply rinse with hot water, or hand wash. Learn more about teapots and teaware with our handy guide.
Measures 3.75" H x 3.5" W x 5.5" L