Mint Sample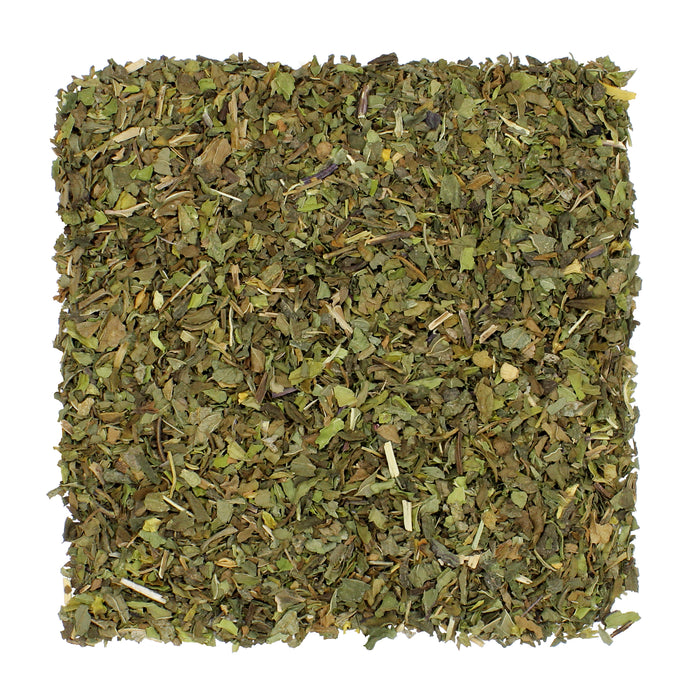 Try a small size—about three servings—of our Mint herbal tisane. Click here to order regular retail sizes.
For centuries, mint has been enjoyed after meals as a digestive, and it remains a popular evening alternative to tea. The name derives from Greek mythology: the beautiful water nymph Minthe, who was transformed into the herb by an angry Persephone.

Aromatic, sweet and refreshing, this infusion is completely caffeine-free.
Country: Greece
Tasting Notes: soothing, refreshing, sage
Approximately three servings
--
210
º F
3-4 grams, 5 minute steep