Wave Chawan - Matcha Bowl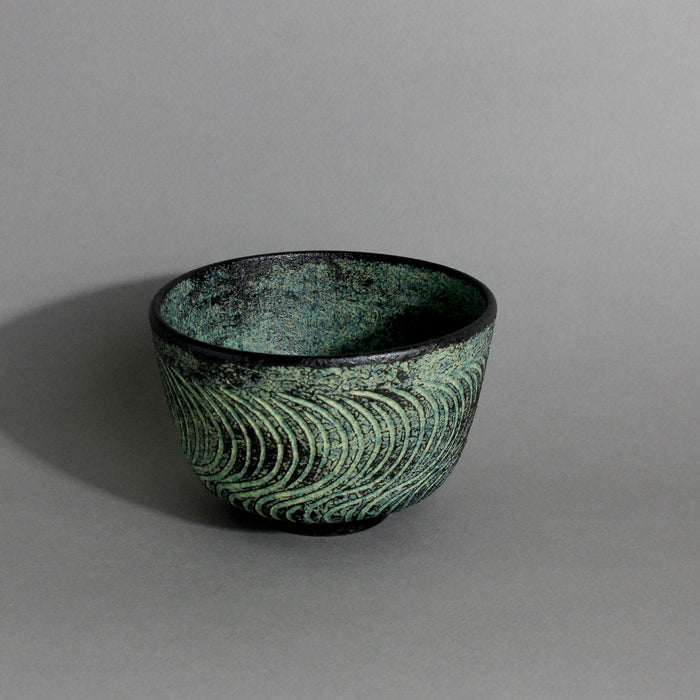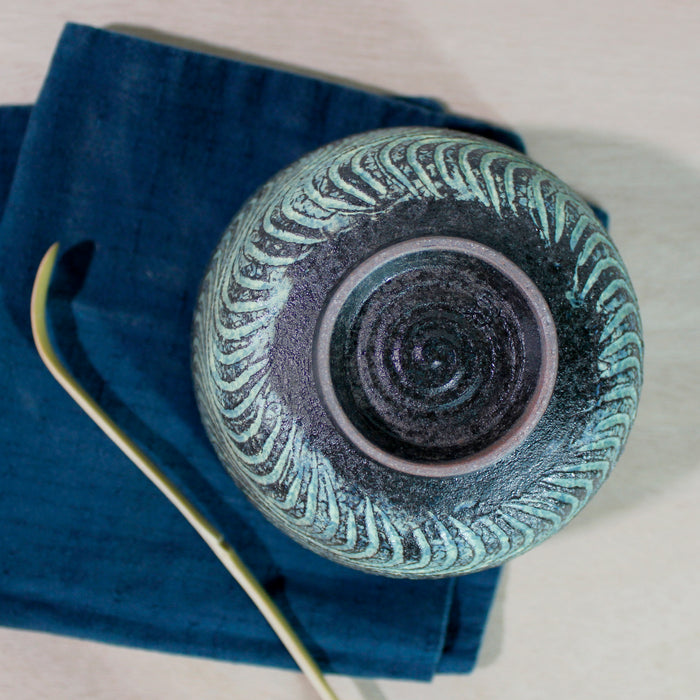 Matcha bowls, or chawan, are practical works of art, used and collected by tea aficionados around the world. Designed for whisking matcha in the traditional style of Japanese tea preparation or for everyday consumption, the wide shape enables proper foaming—desirable in some styles of service.
Made in Japan, this chawan is as pleasing to touch as it is to look at: an undulating pattern of verdigris waves lends a sense of motion to the simple, classic shape. The flat bottom allows ample room for whisking, making each preparation an effortless and enjoyable experience.

Try with our Wako or Unkaku Matcha, or Hojicha Powder, and learn more in our complete matcha guide. Made in Japan.
Measures 3" H x 4.5" W