June 25, 2020
Announcing IPOT's 1st Annual Tea Summer Camp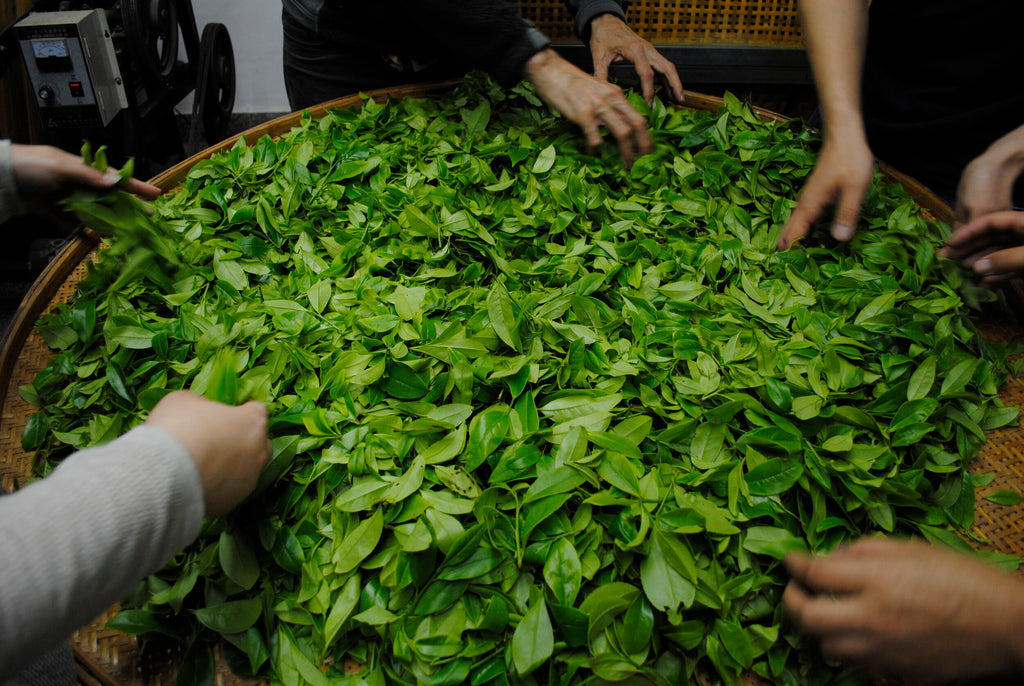 We're of the opinion that the only thing better than a good pot of tea is a good pot of tea that you share with other people. Earlier this year, when we first conceived of a summer series of educational tea events, this viewpoint became the guiding principle for what we've dubbed IPOT Summer Camp.
The original intention was to run this series in person, to give disparate tea lovers a space to rub elbows and share brews in sessions led by the IPOT team and trusted tea friends. For obvious reasons, the approach has shifted, but we're absolutely thrilled to announce that our first annual summer camp will also be our first series of virtual tea classes! We envision this as a way for people all around the world to connect over tea at an accessible price point—with each session recorded so you can revisit it whenever you like.
This inaugural series will feature eight 1-hour tea sessions on lesser-known topics, conducted between June 30th and July 26th. Some classes focus on specific regions, such as the Himalayas; others are about whole approaches to tea, like the subtle art of cold brew. You'll simmer chai on the stovetop and get up-close views at our personal tea setups. Expect plenty of inspiring slideshows, nerdy historical context and brewing advice from some of our favorite experts along way.
Below are links to purchase tickets to each event. The first session is free for all to attend; the others are $15 each. After reserving a ticket, you'll receive a confirmation that includes the featured teas, a Zoom link for the class, and all other pertinent details—including a special discount code to put towards your next purchase on our website.
Each session is self-contained; you can sign up for as many or as few as you like. But those who sign up for all eight will receive a special gift—a free retail bag of our latest 2020 Darjeeling 1st Flush—and note of appreciation from the IPOT team. See you at camp!
June 30th: Intro to Tea AMA
Discover what we have in store for you at In Pursuit of Tea's Summer Camp 2020, as we sip and explore endless facets of the world's most captivating drink with IPOT co-owner Ana Dane. Ask any and all of your burning questions, and enter to win free tea prizes!
July 2nd: The Best Teaware for You
Anna Ye shares different tea brewing methods and vessels from traditions across the world, so you can find the perfect fit for your lifestyle. 
July 7th: Cold-Brew and Beyond
Alexis Siemons offers expert insight into the art of cold infusing your tea and tisanes, for a refreshing drink as complex as a fine wine.
 July 9th: Afternoon Tea at Home
Class up your tea ritual at home with Gabrielle Jammal, Tea Sommelier of Baccarat Hotel NY, as you learn about the fascinating history and tradition of afternoon tea.
July 14th: The Culture of Chai
Join Nissan Haque to uncover the dynamic culture surrounding this spicy style of tea beloved across South Asia, and learn how to simmer a fragrant batch of your own.
July 16th: Teas of the Himalayas
Sebastian Beckwith, co-owner of IPOT, takes you on a virtual trip to Assam and Darjeeling to learn about how the industry was established in this area, the history of the British influence, and the continuing effect of terroir.
July 21st: Pu-erh and the Art of Aging Gracefully
With tea journalist Max Falkowitz, you'll explore the heritage of an ancient brew often aged for decades before drinking, and share the story of how it became such a potent object of modern desire.
July 23rd: Pairing Tea and Wine
Join Sebastian Beckwith and Caleb Ganzer, the sommelier of the superb Compagnie des Vins Surnaturels, for an evening of wine and tea tasting and pairing, to learn what these storied drinks can learn from each other.