Chai Wallah Gift Set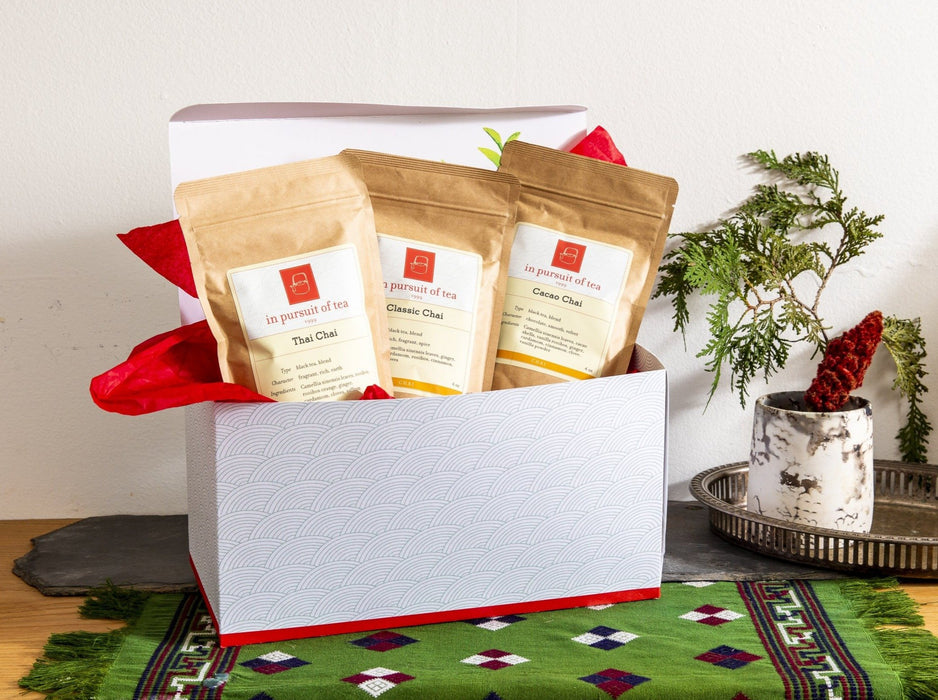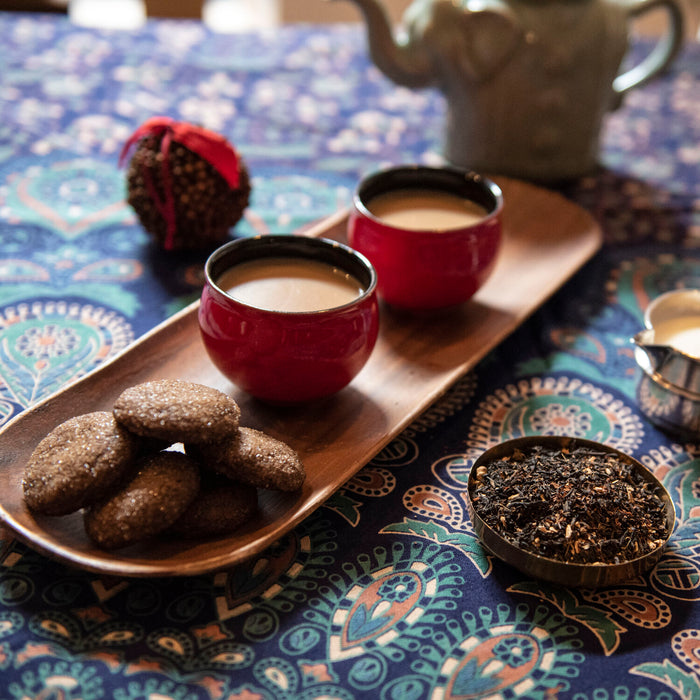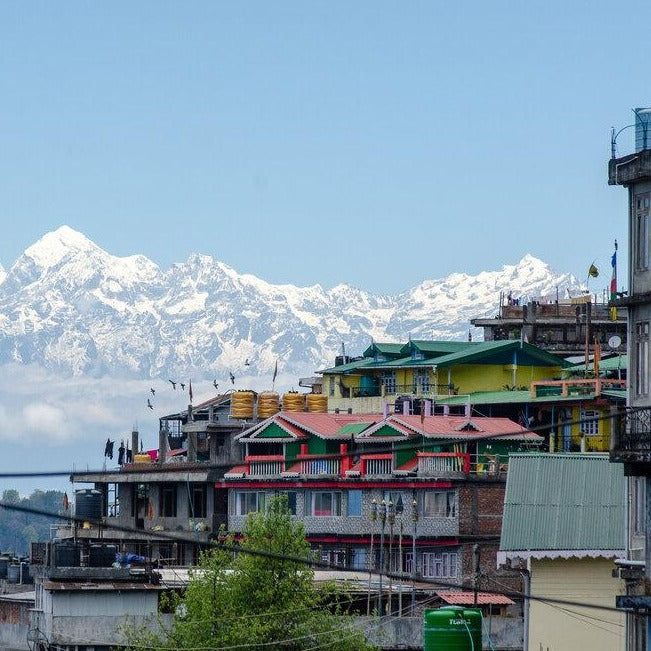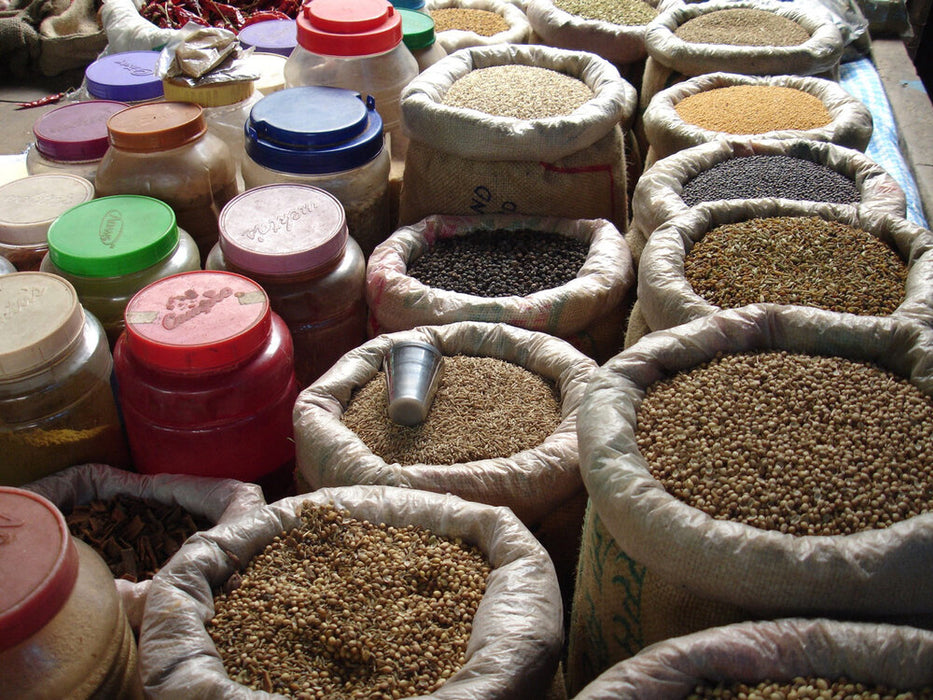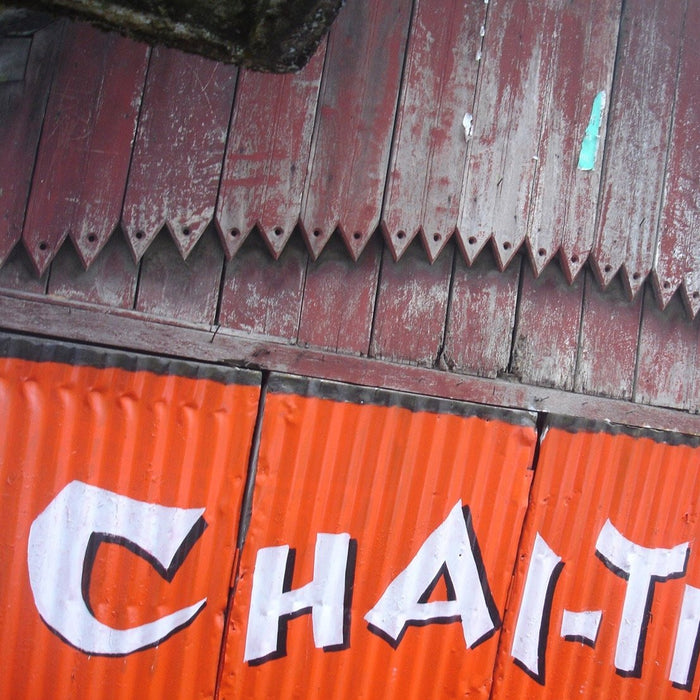 Chai is a rich, delicious drink that originated in India, in which black tea is infused along with fragrant spices and milk. Bring the tradition to your own cup with a set of three different styles, all hand-blended in house: our bold, spicy Classic Chai, smooth and velvety Cacao Chai, and earthy, exotic Thai Chai. 
Brew as any black tea, or try simmering the tea for several minutes with half water and half milk, and your sweetener of choice. Full-flavored and aromatic, these chais are a perfect way to warm up this season! 

Save 10% off regular retail prices with this set!

Year of Production: 2023
Includes one 4 oz bag each of Classic Chai, Cacao Chai, and Thai Chai. 
Delicious tea, great takes on a classic!
Loved it! The included samples were much appreciated! Highly recommend
Delicious tea, great takes on a classic!
Loved it! The included samples were much appreciated! Highly recommend