Herbal Classics Gift Set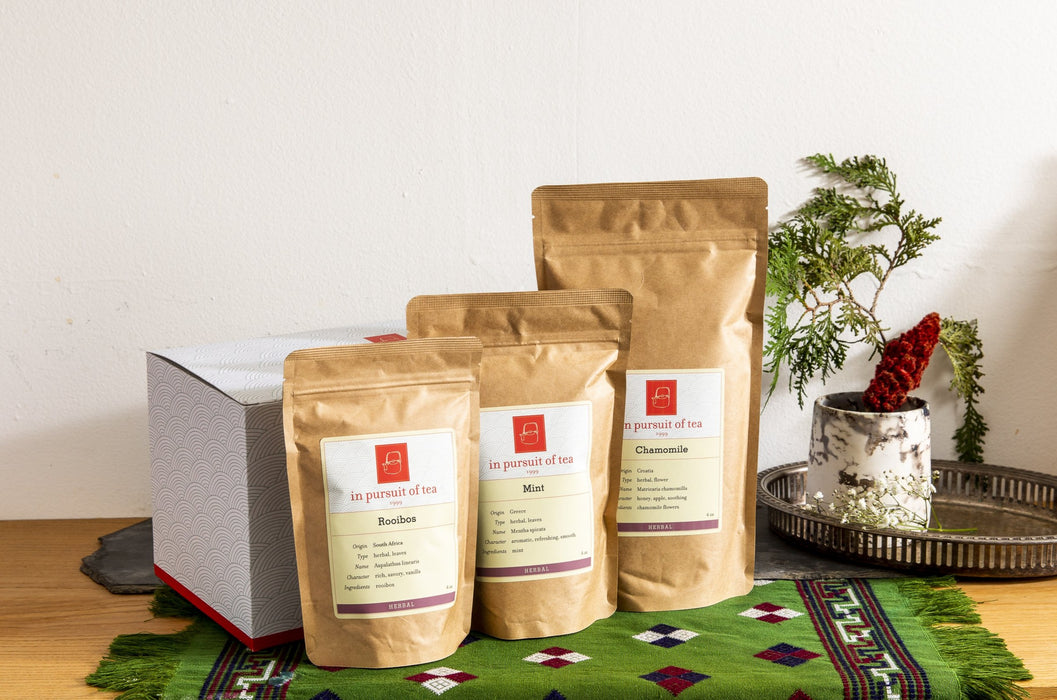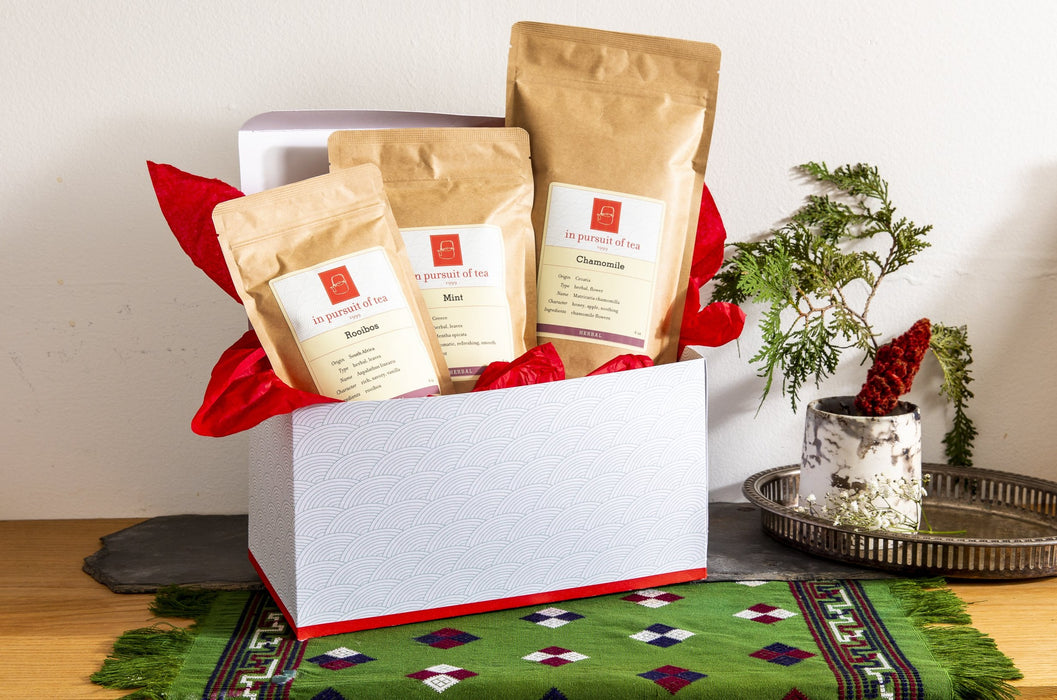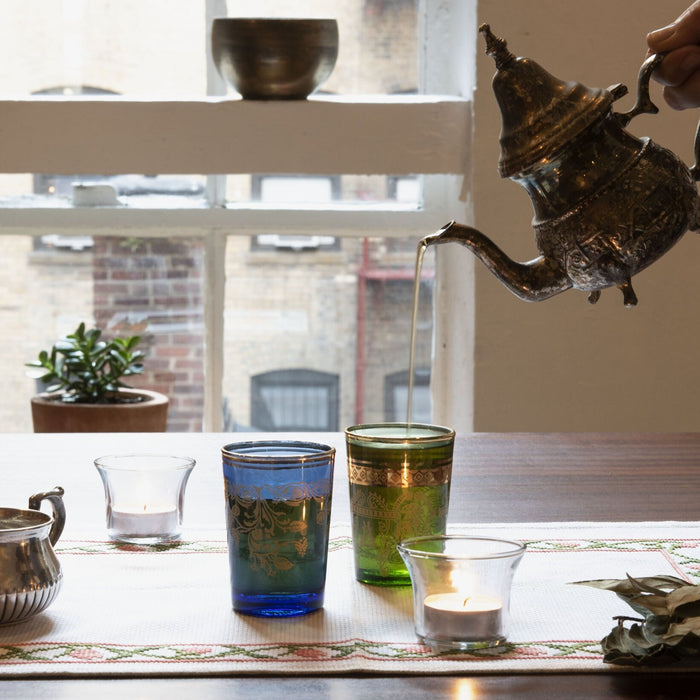 Perfect for the season: the gift of tea!

This boxed collection of beloved herbals will soothe and rejuvenate, offering a welcome respite during any hectic day. Relax with 4 oz of floral, figgy Chamomile, bright Mint, and deep and spicy Rooibos. All naturally caffeine-free, these infusions boast a range of flavor that is sure to delight.
Country: Crotia, Greece, South Africa
Year of Production: 2023
Includes one 4 oz bag each of Chamomile, Mint, and Rooibos; pictured teaware not included.