Clay Tea Kettle (8 oz) and Brazier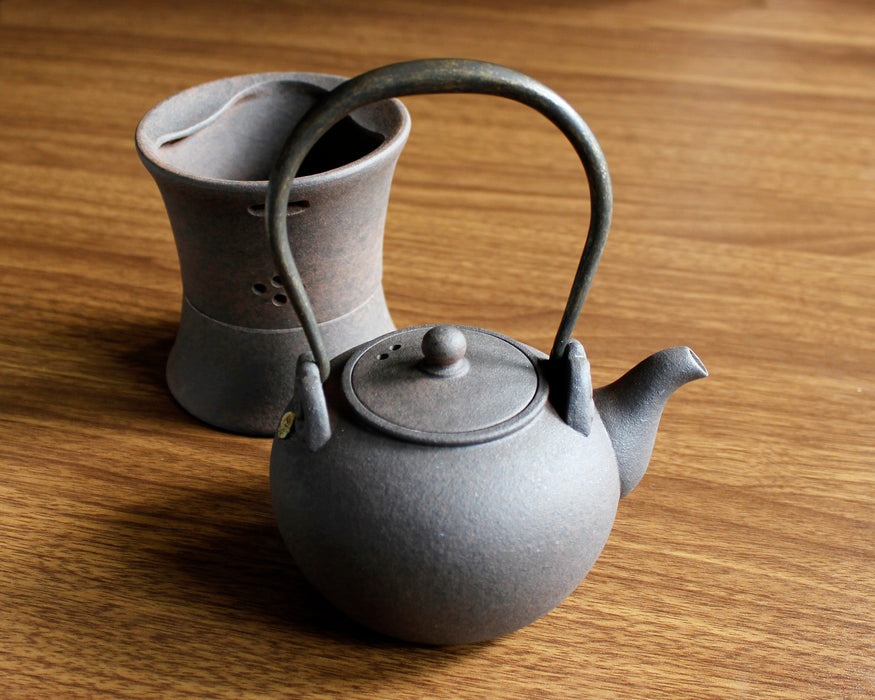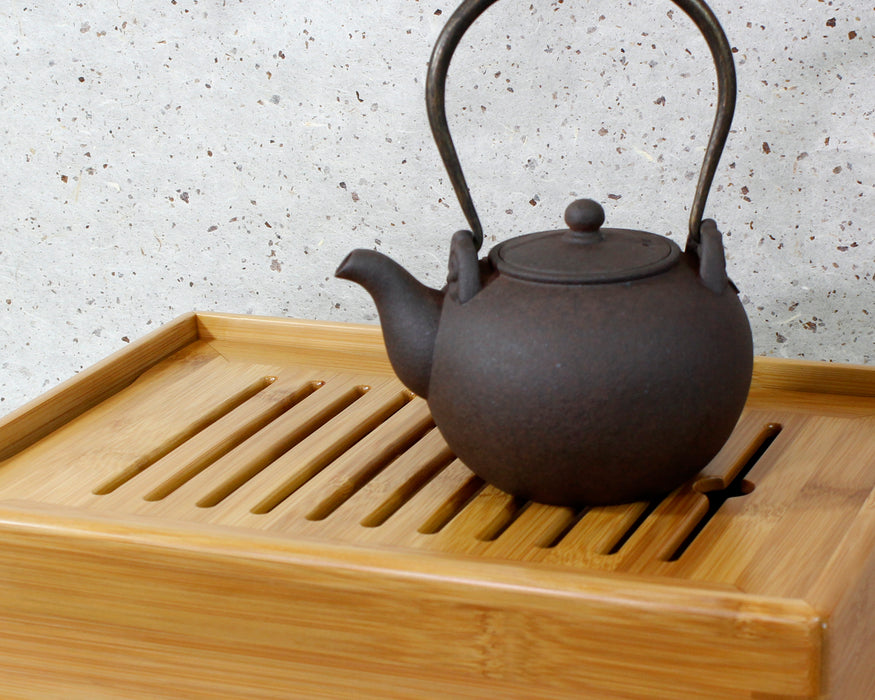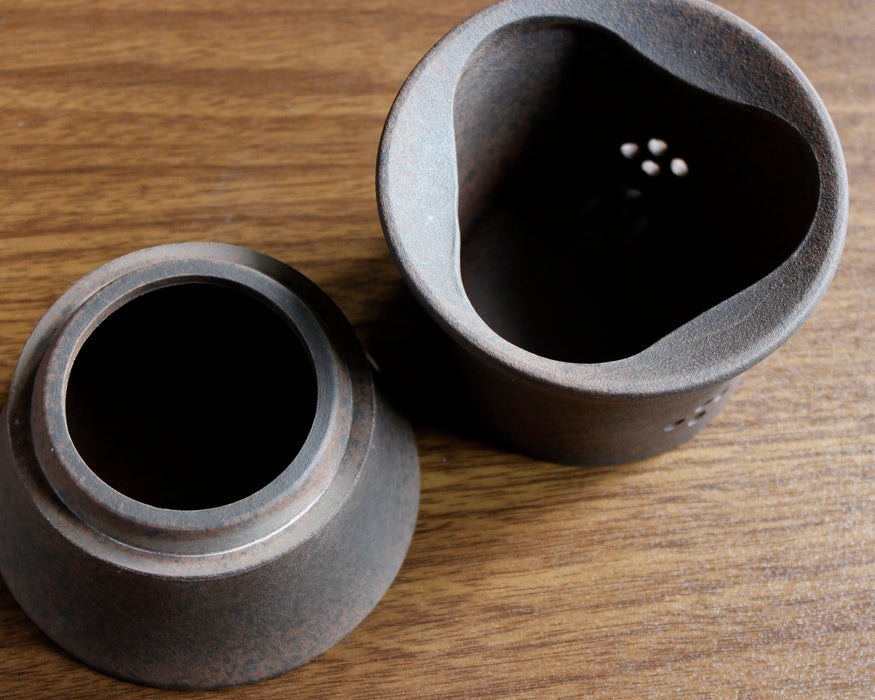 Clay is an ideal material for teaware, the best according to many drinkers: from superior heat retention qualities to its natural mineral content that softens water, it can notably elevate the flavor that ends up in your cup. It's been used throughout Asia for thousands of years, in an endless variety of shapes and forms that are as delightful to look at as they are to hold.
This small clay kettle, crowned with an arcing brass handle, brings elegance to your tea preparation. Whether used to boil water on a gas or electric stove, or to maintain hot water in combination with the optional two-part brazier stand that holds a candle beneath, it enhances a tea experience from the very first steps. Crafted from local clay in Miaoli County, Taiwan, the kettle and brazier are unglazed; the rich, matte brown color lends a refined earthiness to any setup, but it's designed for gongfu-style service for 2-4 people.
To clean, simply rinse by hand with hot water; do not use soap or a dishwasher. Learn more about teapots and teaware with our handy guide.
Kettle measures 6" T (including handle) x 3.75" W
Brazier stand measures 4" T x 3.75 W