November 09, 2018
All About Teaware: How to Find the Best Teapots and Tools for You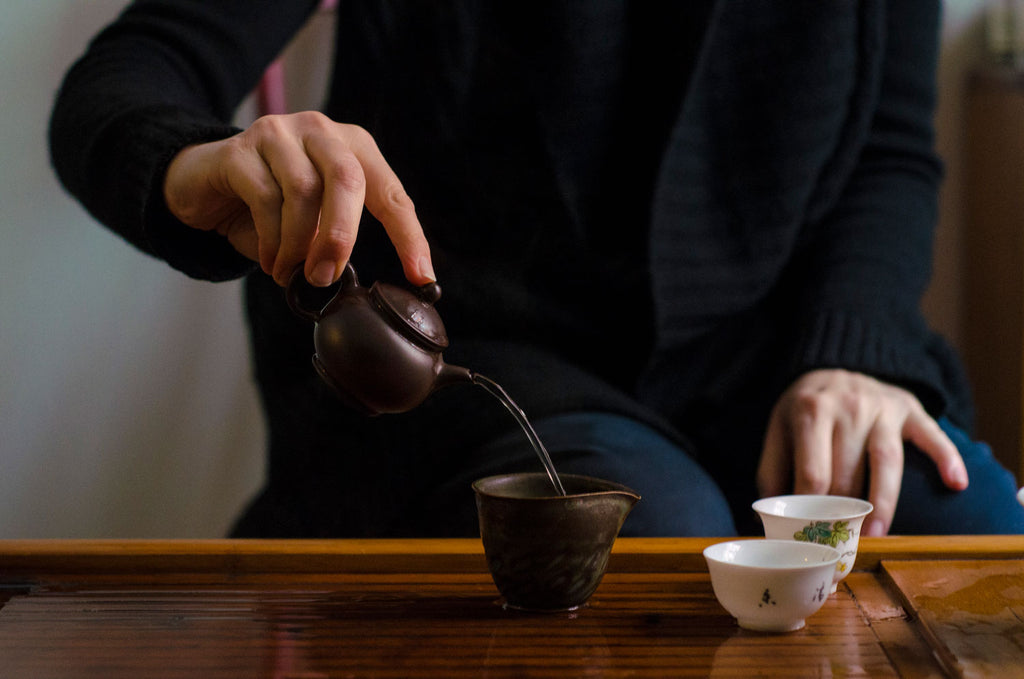 There can be a lot of questions when we introduce a person to looseleaf tea—even some anxiety. How do I brew this correctly at home? is a common one. What if I don't have the same teaware as you're using? is another. At times, would-be tea drinkers can even be conditioned (probably by someone with something to sell) with the fear that they're going to ruin a perfectly fine cup of tea unless they invest in the right equipment and use it just so.
Of course, we sell teaware too, and if you're looking for a teapot or other tea tools, we hope to provide you with them. But it's crucial for all tea drinkers to understand there is no single best tea brewing method or best teapot. There's only the best teaware for you. It doesn't need to be fancy or elaborate, and it shouldn't send you into a panic spiral; it just needs to produce a cup of tea that you enjoy. With that in mind, here are our tips on appropriate setups for various brewing situations.
Tea Making Basics
If you're new to looseleaf, you may want to first read this detailed guide on how to make tea. But even if you're an experienced drinker, there are some important principles to consider when shopping for teaware.
If you want better-tasting tea, buy better tea
You could have access to the purest mountain spring water and a cabinet full of antique Chinese clay pots, but none of that matters unless you start with quality tea. Dollar for dollar, nothing improves your tea-drinking experience more, and while you can make tasty tea with nice leaves and middling teaware, the inverse is rarely true.
Give tea leaves room to expand
Once immersed in water, looseleaf teas can unfurl to several times their dried volume, and the leaves need that room for water to circulate fully and extract all their soluble flavor compounds. Tiny tea balls, spherical mesh scoops or narrow infusion sticks don't give tea leaves enough space to open, which often leads to a weak or flat-tasting cup.
Preheat your teaware
No matter which tea vessel you use, take the time to warm it first. Most teas perform best with a certain range of temperatures: Many, like oolong, black, and pu-erh prefer water right off the boil; others, such as green and white teas, taste more balanced with the water a bit cooler (160°-180°F). But these temperature guidelines don't account for the heat sucked out of the water and into the teapot during brewing. We'll spare you the scientific details, but pouring boiling water into an unheated ceramic or glass mug can drop the temperature by 10°F or more—before your tea even starts brewing.
Thin-walled teaware, such as this porcelain gaiwan, can heat up with boiling water sitting in it for several seconds. Thicker ceramics like these cafe teapots can retain heat longer—which is useful for large volumes of liquid and long steeping times—but they also require closer to a minute to fully preheat.
The simplest setup: a brew basket
If you're just getting started with looseleaf tea, or are looking for a convenient and discreet way to drink your prized brews at the office, all you need is a mug and an infuser basket. We carry two versions: a lightweight gold mesh basket, and a sturdy stainless steel and lid combo.
Both infusers fit into most regular mugs and teapots, and offer plenty of room for leaves to expand. The metal won't impart any flavor to the brew, and as long as you don't keep spent tea leaves sitting in them for hours, the baskets can be cleaned easily with a rinse of warm water.
You can even use an infuser as you would a gaiwan or small clay teapot for gongfu-style brewing (more details on that below): just start with a generous amount of leaf, and remove the basket following a quick infusion time. This method enables the same leaves to be re-infused multiple times, with a corresponding arc of flavor and fragrance in each cup.
Great for most teas and herbals: large pot brewing
This is the standard Western style of brewing tea you probably already know: a few teaspoons of leaves in a pot that holds at least 8 ounces of water. It's a fine way to brew Indian and many Chinese black teas, green teas and white teas of all kinds, as well as herbal infusions. Beyond a pot that retains heat well and pours without dripping, look for one with a large, removable infuser basket (which will enable you to control the strength by removing it), or just toss the loose leaves in the pot itself and be prepared to decant the entire amount when the tea is to your liking. High-quality looseleaf tea can be steeped at least twice; by removing the infuser or not letting the leaves linger in the water between servings, you can get the most from your tea while preventing the flavor from becoming oversteeped and bitter.
Many of our restaurant customers enjoy the ceramic cafe teapots, which hold enough liquid for two to three servings of tea, have thick walls which stay hot during long steeps, and feature a fine stainless steel infuser basket. They're also stackable, which is useful for storage. For a more elegant presentation, we love the sleek glass Mono pots, which have an enormous brew basket for maximum circulation. Once it's removed, the tea practically glows through the glass.
One more thing about large pot brewing: Even if you're planning on drinking a lot of tea, we recommend consuming it out of a not-so-large cup. A giant mug will start piping hot, but by the time you get down to the bottom, your tea will have cooled to lukewarm. Smaller cups—in the 4- to 6-ounce range—will let you drink more of your tea at an ideal serving temperature.
More advanced: small pot brewing (aka gongfu cha)
Over the past couple of hundred years, many Chinese tea specialists have developed a range of brewing practices that can be collectively described as gongfu cha, or making tea with skill. Its foundation is using practical measures and skillful technique to draw the best characteristics out of looseleaf tea.