Darjeeling 2nd Flush, Jungpana Estate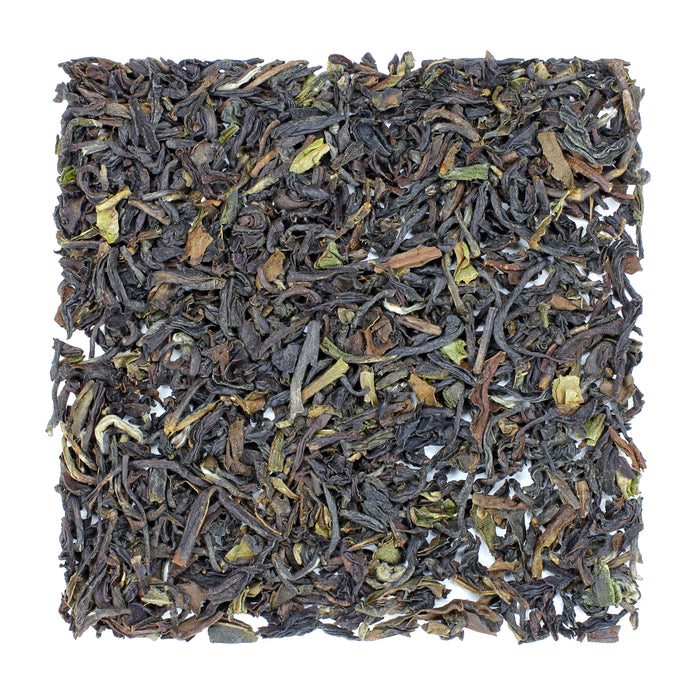 Darjeelings, which hail from the foothills of the Himalayas, are a medium-bodied, fragrant style of black tea with refreshing astringency. Second flush teas represent the second harvest of the year, usually in May; the leaves are hand-plucked and rolled to allow full oxidation. To savor the nuances, brew with water at a full boil, using slightly less leaf than other black teas.
The high elevation Jungpana Estate produced this toasty, woody lot (DJ 101), which offers layered flavors reminiscent of citrus and cucumber, with a deep roasted nut finish. A pleasing hint of mint adds complexity to the cup.
Country: India
Region: West Bengal
Tasting Notes: orange marmalade, roasted almond, cinnamon
Harvest Season: Spring 2023
2 oz
--
210
º F
3-4 grams, 3 minute steep
¼ 
full, 30 second-1 minute steep