Darjeeling 2nd Flush, Selimbong Estate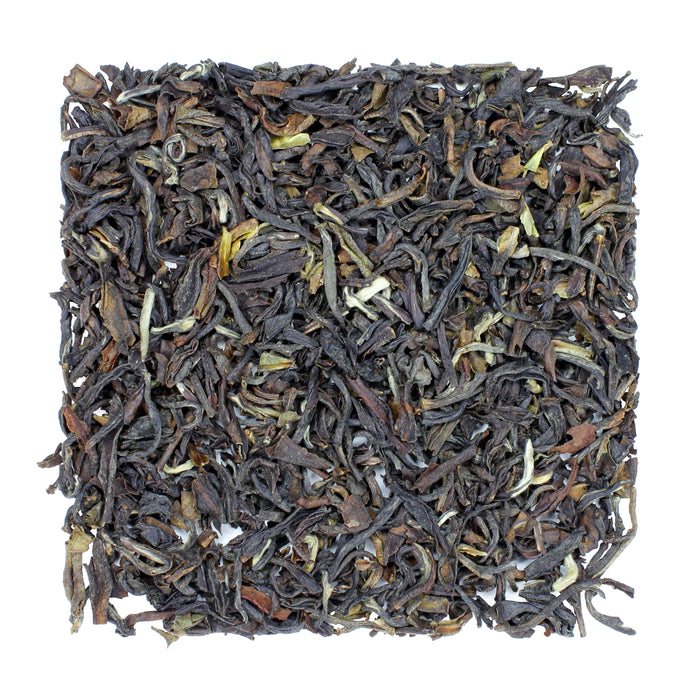 Darjeelings, which are grown at high elevations, are a medium-bodied but complex style of black tea with refreshing astringency. Second flush teas represent the second harvest of the year, usually in May; the leaves are hand-plucked and rolled to allow full oxidation. To savor the nuances, brew with water at a full boil, using slightly less leaf than other black teas.
Hailing from the organic Selimbong Estate—near the border of Nepal—this lot (DJ 48) is a superlative example of a classic second flush: rich, round and deep, yet perfectly balanced. The ripe red fruit and honeyed aroma opens to flavors of caramelized nuts, baking spices and cedar, finishing with a hint of lemon curd and a crisp aftertaste that lingers beyond the last sip.
Country: India
Region: West Bengal
Tasting Notes: cherry jam, molasses, clove
Harvest Season: Spring 2023
4 oz
Click here to order a small sample size of this tea.
--
210
º F
3-4 grams, 3 minute steep
¼ 
full, 30 second-1 minute steep