Himalayan Journey Gift Set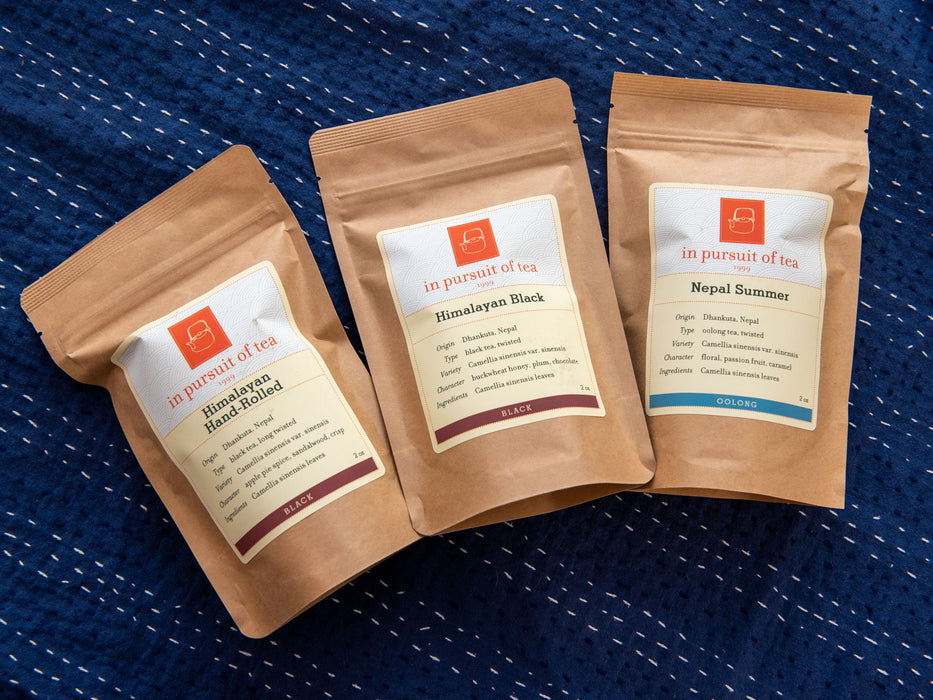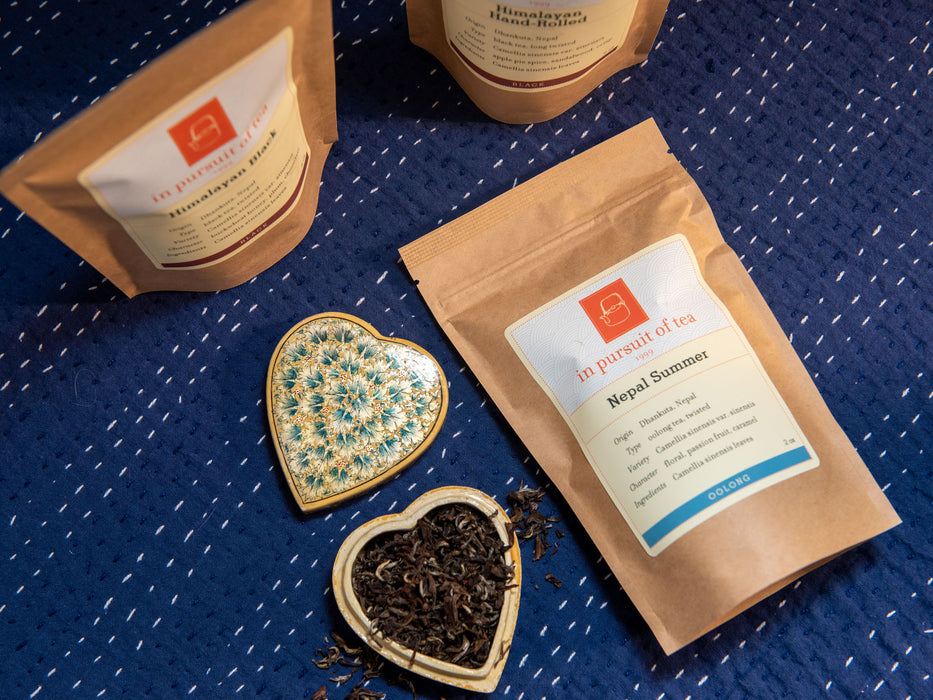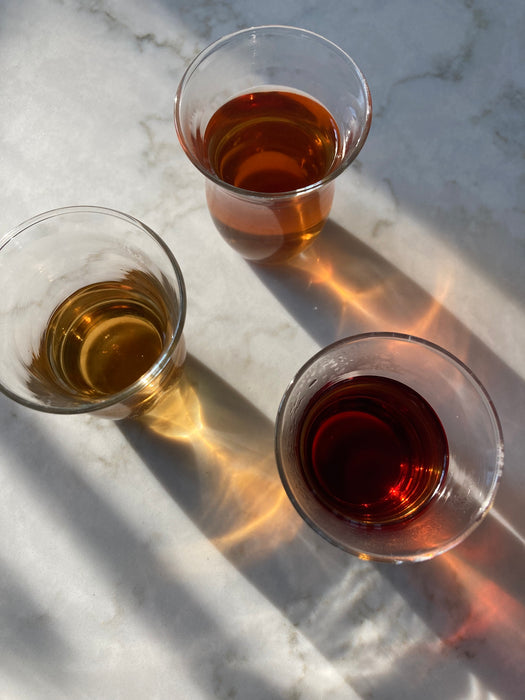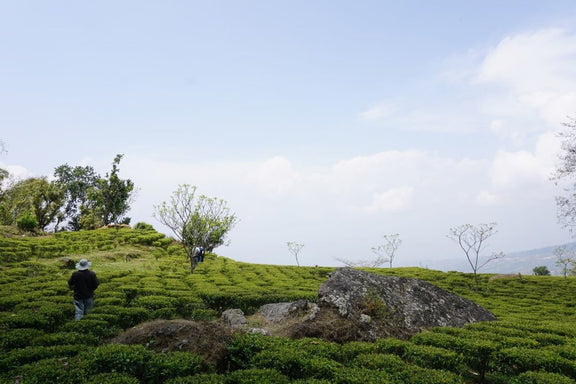 For more than 20 years, the Jun Chiyabari Estate in Dhankuta, Nepal, has made some of our favorite Himalayan teas, with a character unlike anything else in the region. Utilizing cultivars from nearby Darjeeling and techniques from Taiwan and Japan, this organic 200-acre farm crafts small lots that are complex, intriguing and playful.
This tea gift set features three exceptional looseleaf teas—two black, one oolong—that highlight the fascinating heritage of this mountainous area and the forward-thinking prowess of this farm's masterful tea makers. A perfect gift for the drinker who's tried it all, these are prismatic teas you'll want to steep again and again.
Year of Production: 2022

Includes one 2 oz bag each of Himalayan Black, Himalayan Hand-Rolled and Nepal Summer.