Large Mono Glass Teapot (50 oz)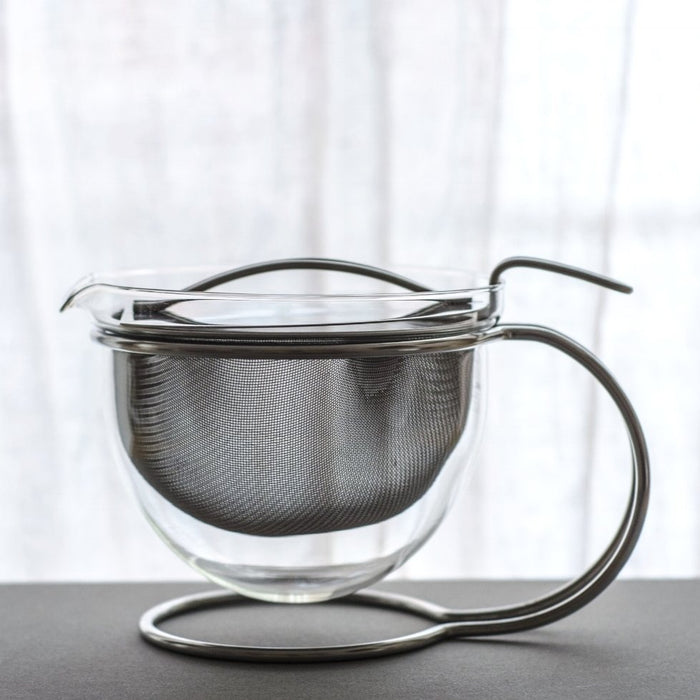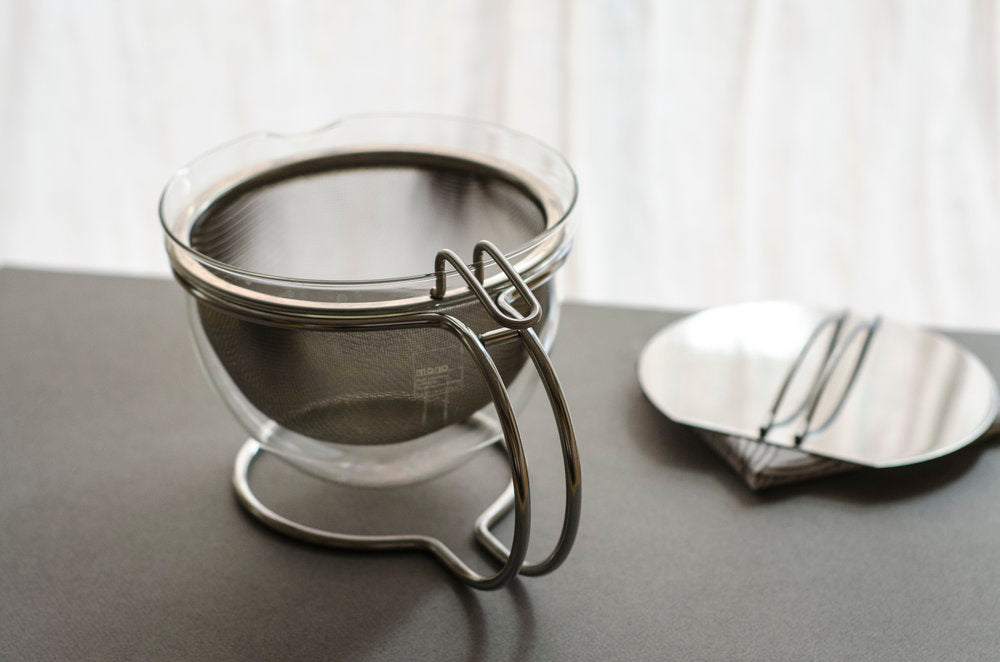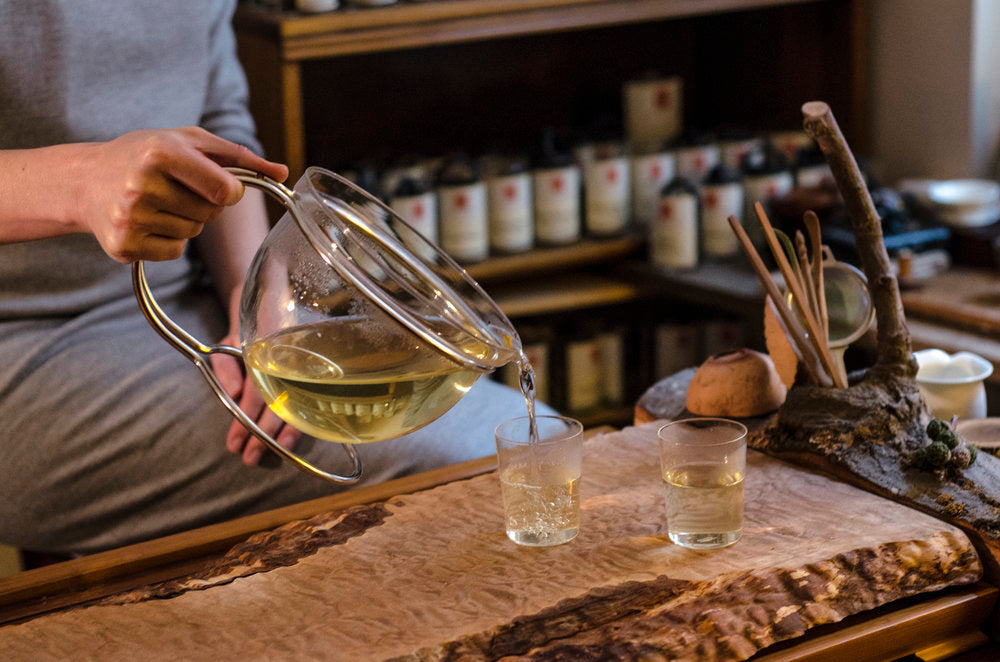 This beautifully designed, semicircle glass teapot was crafted in Germany: the metal handle remains cool, while the large strainer basket allows leaves to open and infuse—the best way to extract the fullest flavor from a tea. When the basket is removed, the color of the tea liquor can be appreciated.
An elegant pot for making tea in larger quantities. Learn more about teapots and teaware with our handy guide.
Measures 5.75" T x 9" W (including handle)