June 02, 2023
2023 Spring Tea Harvest Report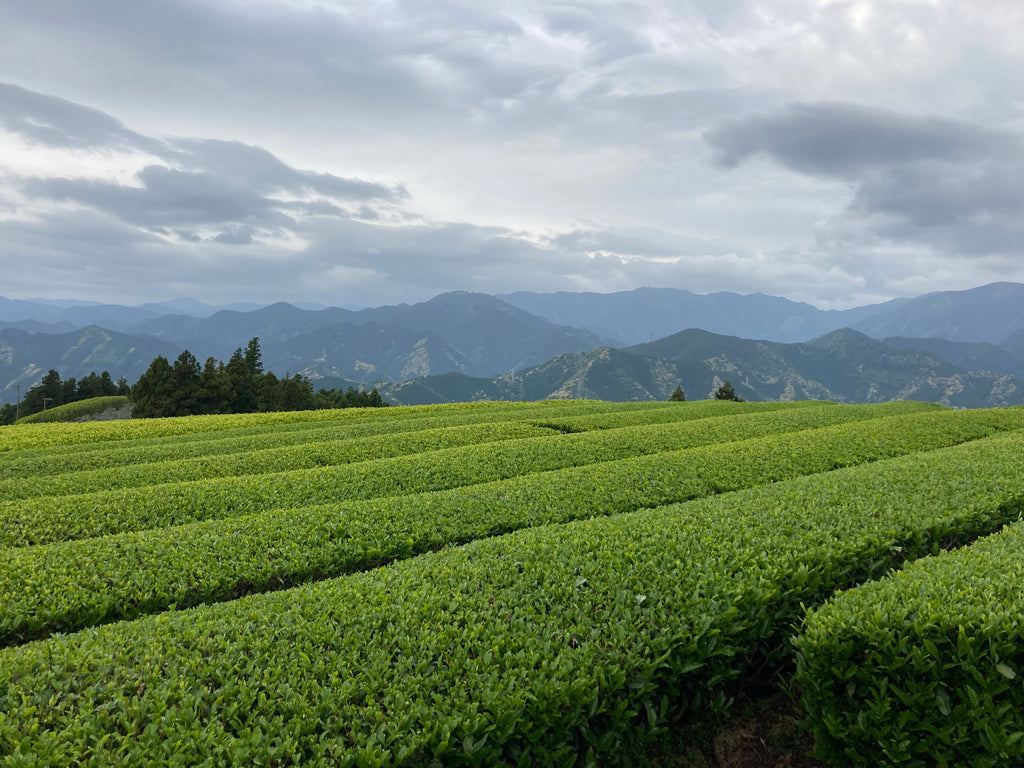 Each spring, we visit tea growers in Asia to see the initial harvests of the year and taste them firsthand. Tea is a dynamic agricultural product that changes year to year and season to season, and there's no substitute for being on the ground to observe the process in person. Even after decades of sourcing tea, we always learn something new on these trips, and they provide a valuable opportunity to check in with our favorite farmers and see how they've weathered the past year.
Across India, China, Taiwan and Japan, we've noticed some recurring themes. Climate change is on everyone's mind, and drought has wreaked havoc on tea plants and production yields across much of the region. Here are our findings from the 2023 spring harvest, and how we selected teas accordingly.
Dry days, struggling plants
Many traditional tea-growing areas have suffered from drought for several years in a row. The absence of rain has put stress on the tea plants, affecting output considerably. In Assam and Darjeeling, tea production is down 30% and 40% respectively. For some Taiwanese farmers, that figure is as high as 70%. In China's Zhejiang Province, the growers of our Jade Spring green tea have lost 20% of their plants to lack of rain.
In some cases, conversely, dry weather can boost a tea's quality. Less rain means slower growth, which translates to leaves with more concentrated nutrients and possibly more flavorful tea. An industry contact in Calcutta has noted that Assam and Darjeeling growers saw a wide range of quality this year, but that slower growth overall has improved flavors over the 2022 harvest. The maker of our Sencha Fukamushi and Genmaicha, says his harvest is only 20% of normal, but that he has been "happy to taste the quality" in the leaves. Still—unless this grower quintuples the price of his teas, which the market wouldn't bear, he is set to see substantial losses from this spring season.
Too much dry weather, though, can have a negative impact on the taste of a tea. Other growers in Zhejiang weren't happy with the flavor of their drought-stricken tea this year, and in Taiwan, some producers wound up with leaves too small to properly process as oolong tea. One friend in Shan Lin Xi decided to forego his winter 2022 harvest entirely, to ease stress on the plants. Instead, he decided to apply fertilizer and leave them alone until this spring. Foregoing the less valuable winter production seems to have benefited his spring lots in both yield and quality.
Unpredictable weather: "The challenge is on the grower"
Prolonged drought is an issue of its own; so too is sudden, unpredictable rainfall and dramatic temperature swings in growing regions. Tea plants can't necessarily adapt quickly to an increasingly volatile climate. Infrequent heavy rains can contribute to soil erosion and inconsistent growth. Late frosts can damage tender buds. As a roaster we work with in Taiwan puts it, "the challenge is on the grower" to make the most of what the climate offers. 
This year the climate roulette wheel ultimately favored farmers throughout Japan, granting fruitful spring harvests in Uji and Shizuoka. "This year's weather was warm in March, and sprouting of new shoots hastened," says a Shizuoka farmer. "But in April, the temperature was low and growth progressed slowly, so we have been able to produce delicious tea for a long time." 
In Darjeeling, some have noted that seed-grown tea trees—descended from the original Chinese bushes planted in the region in the mid-1800s—weathered the drought with better flavor than many clonal cultivar varieties. That can mean a few things, and it's up to the combined art and science of a tea grower to decide how to respond.
New tastes and opportunities
There's more to the spring harvest than the weather. Even traditional tea production changes year to year, based on the state of the leaves as well as market demand and a grower's personal interest. 
Black tea is the hot new thing in Japan, fueled in large part by younger Japanese drinkers who are looking for a different brew from what their grandparents drink. We found examples at several innovative farms, where a new generation of growers are combining Chinese and Indian production methods with Japanese technology—and experience passed down from their parents. It's hard to make generalizations, but we were delighted with the sweet, round flavors of these teas, as well as an umami undercurrent typically present in sencha. We hope to share some with you in the coming years as we make further inroads.
We were also pleasantly surprised with the quality of organic matcha that we sampled this spring. Much of the characteristic flavor of Japanese tea comes from the nitrogen-rich fertilizers developed by farmers—which unfortunately can include non-organic components, but does produce a sumptuous texture in the cup. In the past, most of the organic matcha we've tried lacked balance or weight, so it's exciting to see improvements on this front for tea growers and drinkers alike. One of our favorite producers grows his senchas organically, and we think he puts it best:
I am grateful every day for the microorganisms that live in the soil, the tea plants that I cultivate, the people in the farms that are involved in production, the people that connect me to the organic tea, and the people who taste it. All are connected to create a future.
Our spring selections
This year we have four 1st Flush lots from the Himalayas that we love—and at affordable prices we love, too. Try all four in our Ticket to Darjeeling 2023 collection.
For the second year in a row we have delicious versions from the Goomtee and Risheehat Estates; the Risheehat is bold, both more floral and nutty, while the Goomtee is more verdant and refreshing. Take time to appreciate the long, twisted leaves of our lot from the Arya Estate; their proprietary "diamond" style unfurls with juicy, rootsy flavors of candied kumquat and ginseng. Lastly, we're offering a new 1st Flush tea from the Bermiok Estate in Sikkim. Expect the floral and vegetal flavors typically found in Darjeeling versions, with a deeper texture and surprising cocoa aroma.
New lots from Nepal—both white and black teas—are on their way, and we're pleased to report the Jun Chiyabari garden continue to uphold its high standards. Keep an eye out for spring lots of Taiwanese oolongs soon, and some single cultivar senchas.
As always, we're grateful for our relationships with all our farmers, and their generosity in sharing time with us during their busiest weeks of the year. Many hands make tea, and there are many factors in making it well. Expertise comes from careful observation, and learning how to adapt. We're awed by how gracefully our producers pull it off.